Friday, July 10, 2009 8:00 AM ET | By Angela Rosa
---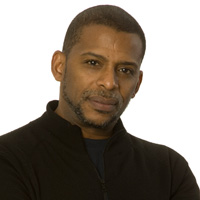 (SoapOperaNetwork.com) — Risky business.
THIS WEEK ON: ALL MY CHILDREN
Erica and Ryan are on each other's mind on Monday, July 13. Brot and Taylor have a very awkward encounter. Tad and Taylor try to look ahead to the future on Tuesday, July 14. Zach clues Jesse in to the fact that he knows what he did last Monday. Madison reiterates her story to Jesse. The chief breathes easier when Madison claims that she destroyed the incriminating surveillance tapes from the hotel. Angie suspects Jesse is hiding something. A venomous Madison introduces herself to Randi. After menacing Randi on Wednesday, July 15, Madison sends Frankie an interesting text message. Madison responds to Jesse's warning with a very direct threat.
The Inside Story: The Game-changers
Marissa offers to help David prove or disprove his theory that Liza is raising his son on Monday, July 13. David successfully gets a DNA sample from baby Stuart. Amanda and David end up talking while David awaits the results; both admit to feeling a strong connection to Liza's baby. In a symmetric moment of truth, on Tuesday, July 14, Amanda asks Jake if he gave her son to Liza while David gets the results of the DNA test from Liza's baby. Jake swears to Amanda that he did not give her son to Liza on Wednesday, July 15. Marissa works to convince a stunned David that he is being irrational and points out the negative DNA results as proof. David relents and vows to finally move on. Liza is shocked when David tells her about the results of his shenanigans and assumes Jake worked a miracle. Jake explains to Amanda that he had to make a blackmailing Liza believe she was getting Amanda's baby. Amanda and Jake arrive at the country cottage where her son is hidden. On Friday, July 17, Amanda shares an emotional reunion with her son, Trevor. Jake explains why things have to remain in tact. Amanda is hard-pressed to be separated from her son any longer.
A Closer Look: The Laws of Love
Annie seduces Adam on Monday, July 13. Kendall questions the logic in Liza heading her defense. Zach and Kendall's heated argument ends in a kiss. Kendall tells Zach that she loves him after he dismisses their embrace as habitual. Zach won't allow himself to tell Kendall the same. Ryan rejects Kendall when she turns to him for comfort. Liza and Zach go over North's files and discover that the ace up his sleeve was a child. Emma makes a shocking claim after spying Liza and Ryan entertaining Annie's possible culpability in Stuart's murder on Wednesday, July 15. Ryan and Zach take sides after Emma claims she saw Kendall shoot Stuart. On Thursday, July 16, Kendall wants the truth when she asks Zach if he's starting to have doubts about her innocence. Erica, meanwhile, insists to the new A.D.A., Andrew Willis (Lorenzo Pisoni), that Annie killed Stuart. JR clashes with Annie. Annie maintains her innocence to Willis and voices her love for JR's daddy. Adam declares his love for Annie in response. Erica accuses Liza of having an ulterior motive. Annie sneaks out to check on Emma, who tells her surprised mother what she's been up to on Friday, July 17. Annie hides as Ryan approaches Emma's room. Emma reveals to Ryan and Liza that she never told D.A. North about her claim. The evidence continues to mount against Kendall. Erica promises Zach that she'll convince Ryan to displace Emma before she can tell anyone else her story. Zach won't entertain the idea of Kendall taking a plea bargain.
All My Children News and Headlines:
AMC ALERTS: WEEK OF JULY 20, 2009
"All My Children" airs Weekdays on ABC. Weeknights on SOAPnet. Check local listings.
---