Monday, June 29, 2009 3:31 PM ET |
By Scotty Gore
---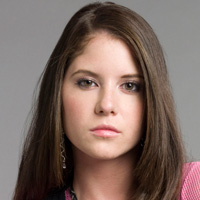 (SoapOperaNetwork.com) — A look at what you didn't see the past few weeks on "One Life to Live."
BONUS SCENES: ONE LIFE TO LIVE
At Markko's graduation party, Dorian makes a toast to the Llanview High's class of 2009 valedictorian. Meanwhile, Moe and Noelle discuss Dorian's weakness for the bottle since her breakup with Ray. Shaun explains the situation to Rachel, who is suprised to learn that Mr. and Mrs. Stubbs are now the proud owners of La Boulaie. After Noelle explains that Dorian transfered ownership because of David Vickers, Rachel reminds them that he is now a Buchanan. Moe and Noelle respond that it is nearly impossible to keep up with everyone's names in Llanview. Noelle reminds Moe of how he is always gloating that they own Dorian's mansion, to which Moe recalls how Dorian went on the rampage following Ray's return to Columbia.
Starr is curious as to what Hope is thinking, and if she will remember her ordeal. Langston assures Starr that Hope knows who her real mother is. Starr confesses how much she missed her baby all those months, and how scared she is that she will not be a good mother to Hope and be able to provide her with all things she needs, because she herself is so young and inexperienced at motherhood. Langston tells Starr that Hope knows how very much she loves her and that everything will be fine.
To view the scenes, click here.
This Week on One Life to Live…
Rex must stay chummy with the enemy for the sake of his son.
John gets Cole a 'get out of jail free card.'
Dorian must make friends of her enemies to make amends to Langston.
"One Life to Live" airs Weekdays on ABC. Weeknights on SOAPnet. Check local listings.
---
DISCUSS THE ARTICLE
---
One Life to Live
Markko Rivera
Shaun Evans
Dorian Cramer Lord
Langston Wilde Cramer
Starr Manning
Moe Stubbs
Noelle Stubbs
Rachel Gannon
Hope Manning