Friday, May 8, 2009 9:02 AM ET |
By Scotty Gore
---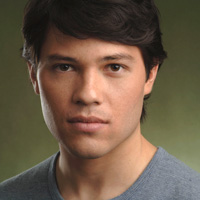 (SoapOperaNetwork.com) — The first love is the deepest.
THIS WEEK ON: ONE LIFE TO LIVE
Bo and Nora discuss their almost kiss.  Witnessing the two in a close embrace, Clint's emotions get the better of him.  He argues with Bo over how close he gotten to Nora recently, and impulsively proposes to Nora on Tuesday, May 12.  After mulling it over, Nora gives a happy Clint her answer.  Elsewhere in Llanview, Stacy sticks the knife further into Gigi's back by deciding to be the surprise entertainement at Jared's bachelor party and do a strip tease in front of Rex.  Natalie gives into to Kyle's demands.  After learning that Hope is going to be exhumed, Jared and Natalie understand the truth will soon hit the fan.  On Wednesday, May 13, realizing that their wedding the following day likely won't happen once the news breaks, they sneak out and elope.  Jessica and Brody spend some alone time together.  And Dorian and Ray enjoy a little romance.
The Inside Story: Revenge is a Dish Best Served Cold
Powell prevents Jack from calling the cops after finding his mother, father, and Téa all unconscious by impersonating an EMT on Monday, May 11.  After carrying the adults outside, Powell leaves Rebecca to tend to Jack and Sam.  Phase two of his diabolical plan is put in motion on Wednesday, May 13, when Powell holds Todd, Téa, Blair, and Marty hostage in the faternity houseroom where Marty was once raped.  Taunting the prisoners, Powell claims he's going to have one of the three women put Todd out of his misery once and for all.  Meanwhile, John recalls a book he read as a child about Harry Houdini on Thursday, May 14, and manages to escape his straightjacket and cell at the Sitwell Institute.  On Friday, May 15, Téa volunteers to be the one to off Todd, however Powell quickly sees through her ploy.  Todd is afraid of what will happen when Powell leads Blair and Téa off away from the others.  Across town, Kyle's eyebrows raise when he finds Rebecca at Todd's house.  As she listens to her brother talk about how Jessica is raising Starr's baby, Rebecca gets an idea.  Marty remembers the night she was raped by Todd, Zach, and Powell. 
A Closer Look: We All Want What We Can't Have
Langston stands her ground as Dorian goes through the roof after learning that she and Markko plan to lose their virginity after the prom.  Langston reminds Dorian how responsible she has been, to which Dorian agrees.  Realizing she can't stop her from having sex, Dorian orders Langston and Markko to play it safe and gives Langston some condoms.  Meanwhile, a nervous Markko tries to buy condoms from a convience store, but is soon spotted by his mother's best friend, forcing him to call Cole for help on Monday, May 11.  Lola vows to get even.  Cole feels remorseful after seeing Matthew in a wheelchair for the first time, and nearly takes drugs to ease his guilt.  Elsewhere, Rachel talks Matthew into attending the prom.  As Starr assists Langston in getting ready for the prom on Tuesday, May 12, Dorian issues Markko a warning that he better treat Langston right or else.  Meanwhile, Lola prepares to enact her revenge.  With the impending exhumation of Hope's body, Starr and Cole to decide to distract themselves by attending the prom.  Jessica has a memory of giving birth at the vineyard. Langston is happy to see Starr and Cole at the prom.  Asher escorts Lola to the prom, where she sees Langston and Markko happy together on Wednesday, May 13.  Rachel and Shaun have Asher arrested for dealing drugs, but not before he slips some acid to Lola.  After Destiny confesses to Matthew that her date is really her cousin, the pair decides to enjoy the prom together.  The Pussycat Dolls rock Llanview High on Wednesday, May 13.  Later, Marcie decides to attend Hope's exhumation.  A high Lola remarks to Dorian and Ray how she got even with Langston and Markko, who are a bundle of nerves as they prepare to make love for the first time.  Starr and Cole visit Hope's grave.  Jessica has another flashback to the night she gave birth to Chloe. Dorian leaps into action when Lola confesses to tampering with the condoms she gave Langston.  At that very moment at the Palce Hotel, Langston and Markko make love for the first time on Friday, May 15.  And Lola drops yet another bomb on Dorian and Ray.    
One Life to Live News and Headlines
OLTL ALERTS: WEEK OF MAY 18, 2009
Marty is back to her old self after all her memories come flooding back. (Soap Opera Digest)
Powell gets physical with Todd, while Blair and Téa are trapped in a boiler room. (Canadian Cable Guide)
Superman John McBain arrives to save the day and free Marty and Todd. (Canadian Cable Guide)
"One Life to Live" airs Weekdays on ABC. Weeknights on SOAPnet. Check local listings.
---
Discussion:
OLTL PreVUE: Week of May 11 Edition
---