Wednesday, March 25, 2009 5:00 PM EDT |
By Scotty Gore
---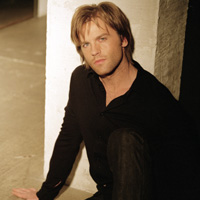 (SoapOperaNetwork.com) — Sometimes vengeance and justice go hand in hand.
THIS WEEK ON: ONE LIFE TO LIVE
Dorian impulsively slaps Ray for kissing her, but he knows she enjoyed the kiss more then she is willing to admit. Later, Dorian can barely contain her jealousy with Ray asks Téa on a date. On Tuesday, March 31, while awaiting her blind date, Layla encounters Cristian. After arriving however, the poor guy soon retreats after witnessing an intense argument between Cristian and Layla, and claims that the two have unresolved feelings for one another. As they are having drinks at Capricorn, Ray accuses Téa of using him to stick it to Todd. Their discussion is short-lived, however, as Dorian crashes the party. In full view of Ray, Dorian locks lips with Jackie McNaughton. Later, Ray confronts Dorian about using Jackie to make his jealous. Meanwhile, caught up in a seemingly endless argument, Cristian and Layla somehow find themselves locked in a steam room together. Nora continues to distance herself from Clint as the stress of Matthew's prognosis begins to take its toll. And on Wednesday, April 1, Hank Gannon returns to Llanview to support his old friends Bo and Nora.
The Inside Story: Make Room for Daddy
Téa's ploy works as the judge awards custody of Starr, Jack, and Sam to newlyweds Blair and John on Monday, March 30. Even worse for Todd, Starr informs that she does not want to live with him, even if her brothers do. Téa is left unnerved after Todd claims that she still has the hots for him, and promises to seek revenge on Blair and John. Meanwhile, Jessica and Marty convince each other to take a chance on the men in their lives. However, Marty soon learns that John is no longer on the market. Alone, Marty breaks down and is unaware that she is being watched. Todd plots to use Téa's emotions against her. On Wednesday, April 1, Jack gives his new stepfather a hard way to go when he moves into La Boulaie to be with his newfound family. Across town, Jackie McNaughton refuses to do Todd's dirty work and kill John McBain. Jack, meanwhile, calls Todd, begging him to find a way to be a father to he and Sam again. At the same time, John informs Fish that there are three possible suspects in the murder investigation, including Todd, who is unknowingly being watched by someone. John and Fish soon hone in on Todd's former frat brother Zach Rosen as their prime suspect. Meanwhile, Zach continues to keep a close eye on Todd. On Friday, April 3, John finds Jack to be a pain, when the youngster sneaks away to the Sun to confront Todd. Later, Todd receives another unexpected visitor. Elsewhere, Cole and Schuyler exchange words, which takes Starr by surprise when Cole answers Schuyler's phone. Undeterred, Starr attempts to put the moves on Schuyler at week's end, much to his resistance.
A Closer Look: A Mother's Love
Stacy visits Shane, and gets the third degree from Rex. Meanwhile, Gigi confesses to Brody about Stacy's blackmail, and the pair quickly form a plan on Monday, March 30. When Rex tries to call Gigi, Brody informs him that she does not wish to talk to him. The news prompts a suspicious Rex to return home, where he finds the two in bed together. The site of Gigi and Brody in bed leaves Rex nearly speechless. As Gigi struggles to keep her game face on, she tells Rex that Brody was there for her in a moment of weakness. As Brody decides to give Rex and Gigi some time to talk, he discovers that Jessica is coming to pay him a visit. Gathering her courage, Jessica prepares to tell Brody how she truly feels about him on Tuesday, March 31, only to see him in bed with Gigi after Rex storms out of the room. With her tail between her legs, Jessica is forced to make a hasty retreat. Meanwhile, Brody and Gigi give each other a shoulder to lean on, and Gigi understands that it is going to take everything she has to repel Rex. On Thursday, April 2, an emotionally distraught Gigi tells Rex that their relationship is over. At the same time, Brody confronts Stacy, and makes it clear that she will never succeed in making Rex love her in the same way he does Gigi. An angry Stacy becomes more determined than ever to get what she wants. Marty and Jessica swap stories of heartbreak. A wise Viki realizes that there is much more to the story on Friday, April 3, when Gigi confides that she and Rex have broken up. Meanwhile, an equally suspicious Bo has much the same reaction when Rex shares the shocking news with him as well. Stacy, confident that everything will go as planned, rebuffs Schuyler when he tells her that her plan is bound to backfire. And on Friday, April 3, Kyle has doubts when Stacy stops by the hospital and claims to be a match for Shane.
One Life to Live News and Headlines
SON ALERTS: WEEK OF APRIL 6, 2009
Monday: Rex begins to think that Gigi is hiding something. Todd's past can't seem to stay buried. Schuyler is brutally honest with Starr.
Tuesday: Natalie and Jared arrive at a difficult decision. Hank has a pleasant surprise for Nora. Dorian finds David to be a pain in the butt–literally. Destiny asks Shaun for a favor regarding Matthew.
Wednesday: Blair reminds Marty that John is her man. Starr opens up to Langston. Ray steps up when Jack attempts to blackmail Dorian.
Thursday: Starr is confronted by someone from her father's past. Todd claims Schuyler took advantage of his daughter. Dorian takes a chance. Viki dispenses advice to Téa.
Friday: Starr is held against her will. Gigi is ready to come clean to Jessica. Langston spots Lola putting the moves on Markko.
"One Life to Live" airs Weekdays on ABC. Weeknights on SOAPnet. Check local listings.
---
Discussion: OLTL PreVUE: Week of March 30 Edition
---