Wednesday, February 25, 2009 5:00 PM ET |
By Scotty Gore
---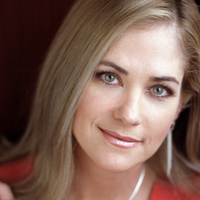 (SoapOperaNetwork.com) — A killer strikes again.
THIS WEEK ON: ONE LIFE TO LIVE
Ray attempts to repair his relationship with Langston and Lola. On Wednesday, March 4, Dorian and Ray prove to be a perfect match for one another. Markko sees Lola's dark side. Ray and Langston's reunion doesn't go as planned. Gigi confides to Viki that she doesn't trust Stacy, who buddies up to Layla in order to learn more about Rex. Later, old friends Stacy and Schuyler bump into one another at the diner. On Thursday, March 5, Dorian's luck goes from bad to worse. After unsuccessfully throwing Moe out of La Boulaie, she is left speechless when Moe offers Ray a room in the mansion.
The Inside Story: Family Secrets
Natalie hires Rex to uncover Tess' motives the night Chloe was born. On Wednesday, March 4, Natalie and Rex talk themselves out of trouble when Fish discovers them snooping around Llanview Hospital. Soon afterward, they locate the surveillance tape, and discover that Bess, not Tess, visited the hospital just after Chloe was born. Rex catches Gigi up to speed on his talk with Roxy. On Monday, March 3, Dorian turns down David's offer to move to California with him. Before leaving, David hates what Dorian is doing, but is forced to accept the fact that she is seeking vengeance from Clint. Meanwhile, Roxy visits a special care facility, where she tells a comatose patient that their plan is working, and that Rex will never uncover the truth. Bo and Matthew work to repair their relationship.
A Closer Look: Tough Choices
Antonio's questioning of Brody causes Jessica to become defensive. Brody, however, refuses to allow Jessica to lie for him, and confesses that he has no alibi for the night of Wes' murder. Antonio observes just how close Jessica and Brody have become. On Tuesday, March 3, Nora gives Marty an ultimatum; either go to jail or bond with her son. Meanwhile, Cole has another encounter with Asher. Marty returns home to be a mother to her son again and quickly discovers the pills in Cole's room. Blair stands her ground when John confronts her about attacking Marty in the Intruder on Wednesday, March 4. When Blair challenges John to deny his feelings for Marty, he pulls her into a kiss. At the same time, Marty urges Cole for a second chance. Still hurting, however, Cole tears his mother a new one. Blair forces John to choose between her and Marty, and doesn't like his decision. A high as a kite Cole confronts Todd, blaming him for everyone's troubles. Blair blasts Todd over the phone. On Friday, March 6, Blair is left fighting for her life after being surprised in the shower. Todd and Dorian make a grizzly discovery. After gathering the nerve to ask Becca to the school dance, Matthew is embarrassed in front of his classmates by Justin. Starr denies Cole's allegations. As their argument escalates, the pair kiss, but his drug use continues to drive a wedge between them. Afterward, Cole contemplates calling Narcotics Anonymous, but instead finds comfort in his pills on Monday, March 2. Starr and Schuyler are drawn into a kiss at the school dance on Thursday, March 5, which Cole witnesses. On Friday, March 6, Marty takes full responsibility for Cole's present state of mind. Spiraling out of control, Cole jumps in his car and speeds off. To make matters worse, Matthew finds himself in the same vehicle as a spaced out Cole. Starr is devastated by Cole's behavior.
One Life to Live News and Headlines
SON ALERTS: WEEK OF MARCH 9, 2009
Monday: Matthew's loved ones are unaware that he in danger. Schuyler's academic career is over. Stacy puts her plan in motion.
Tuesday: Michael makes an alarming discovery concerning Matthew. Todd wants to prove his innocence to Starr. Stacy puts phase two of her plan into effect.
Wednesday: Cole's streak of bad luck continues. Starr reminds Todd of his past crimes. Gigi is caught in Stacy's web.
Thursday: John hunts down a murderer. Gigi kicks Stacy out. Marcie is surprised by what she finds.
Friday: Bo and Nora receive heartbreaking news, as to Rex and Gigi. Stacy is curious about Roxy's secret. Natalie and Jared inch closer to the truth.
"One Life to Live" airs Weekdays on ABC. Weeknights on SOAPnet. Check local listings.
---
Discussion: 
---