Thursday, Janaury 1, 2009 1:39 AM EST |
By Scotty Gore
---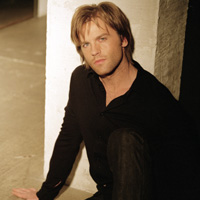 (SoapOperaNetwork.com) — New Year, New Surprises.
THIS WEEK ON: ONE LIFE TO LIVE
Alex Olanov has news for Dorian; Rex realizes what he missed; Bess blasts Viki; Todd does the unthinkable for Marty; Cole is tempted to do something illegal; Marty hooks up with someone new; Viki pokes a hole in Nora's case; Renee finds an old friend at her doorstep; Beaver Calhoun searches for David; Jessica makes amends with Brody; Natalie flaunts her ring; Tea puts the screws to Lola; Sarah snitches to the government; John saves a life; and Layla compares Sarah to her mother.
The Inside Story: The Smell Of Money
Clint and Nora are taken aback by the change in David, and hope it buys them more time. In St. Blaze's, Dorian learns all about David and the Buchanans from Alex. After overhearing Beaver Calhoun mention that he is looking for David, Dorian hatches a plan. Clint has a job opportunity for Jared concerning David. While temporarily tempted to accept Jared's bribe, David claims that money is no longer of any importance to him. Back in St. Blaze's, Dorian is able to get Beaver to tell her what she wants to know. Angel Mel warns Dorian not to go after the Buchanan fortune. And a happy Natalie reveals to Rex and Gigi that she and Jared are engaged.
A Closer Look: A Fragile State Of Mind
Hoping to end Marty's pain and suffering, Todd follows her advice and jumps off The Palace roof, and into the chilly waters below. Meanwhile Marty is taken by surprise when John arrives on the scene. After learning the details, John races back downstairs. At the same time, Blair has a heated confrontation with Tea. While both women stare in amazement, John pulls Todd from the water, and manages to revive him by administering CPR. This upsets Marty, who vents her anger to John. However, John and Blair leave the scene together. Meanwhile, Marty is a bundle of nerves as she sits in Angel Square and later accepts an offer for a ride from a man on a motorcycle. Blair blasts Todd for his behavior and makes him take a long, hard look at his life. Viki is shocked to learn of Todd's suicide attempt. Tea urges Viki not to abandon Todd, claiming he is not of sound mind. Marty and Brody's former Navy buddy Wes recall the previous night's events, and bond over their screwed up lives. John looks for Marty, only to find her in Wes' room. Starr and Cole find it difficult to make it through the school day. Cole is concerned about his mother, and is later offered a joint by Asher. Back in Angel Square, Marty flies off the handle when John demands that she leave Wes' room with him. John becomes worried about Marty, given her recent behavior. Blair parts company with Todd at the jail, but not before leaving Todd with a photo of his kids to remind him of the man he once was. Todd is honest with Tea about his plan to kidnap Starr's baby. Tea warns Todd that Janet could destroy him if she were to return to Llanview. Meanwhile, Nora asks Talia and Antonio to track down Janet, while Renee has an unexpected visitor. Starr's new science teacher is revealed to be Dr. Joplin's son Schuyler. Cole is tempted to resort to drugs. And Nora asks Viki and Clint for permission to question Tess about Todd, only to have Viki say no.
What to Watch
Sarah is surprised by the quick action of the I.C.E.
An I.C.E. agent tells Cristian and Vanessa that he knows the truth.
Layla compares Sarah to Tina.
Bess warns Viki to back off and says that neither she nor Jessica have forgiven her.
Tea subtly probes Lola for information about her mother's death.
Clint is dismayed by the extent of Jessica's illness.
Jessica apologizes to Brody and they agree to remain friends.
Rex's realizes what he missed while watching Gigi with Chloe.
Sarah has it out with Cristian and leaves Llanview.
Vanessa demands Tea leave Lola alone.
One Life to Live News and Headlines
SON Top 10: Who was the best of the best on "OLTL" during the week of December 29, 2008 – January 2, 2009?  You decide! The SON Top 10 is back starting Friday, January 2, 2009 at 4:00 PM, EST.
SON ALERTS: WEEK OF January 12, 2009
Monday: Janet is a wanted woman in Llanview; Cole gives in to peer pressure; Viki can't turn her back on Todd when he needs her the most. 
Tuesday: Bo and Nora confront Matthew after finding drugs; Todd pours his heart out to Starr; Marty distances herself from Cole.
Wednesday: Brody has a revelation; Jessica begins to remember giving birth to Chloe; Tea does a number on Lola; Cristian falls for Vanessa.
Thursday: Dorian seeks Madam Delphina's help in locating David; Tess begs Viki to help her uncover the truth; Brody wants answers from Wes.
Friday: Tess discovers what Bess did; Starr figures out Cole is a druggie; Dorian tempts David.
"One Life to Live" airs Weekdays on ABC. Weeknights on SOAPnet. Check local listings.
---
Discussion:
OLTL PreVUE: Week of January 5 Edition
---