Sunday, January 18, 2009 3:52 PM EST |
By Scotty Gore
---
(SoapOperaNetwork.com) — War is hell.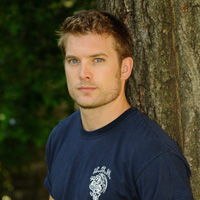 THIS WEEK ON: ONE LIFE TO LIVE
Brody is unnerved by what he learns, Jessica comes to a realization about Tess, Blair and Marty have a showdown, David wants Dorian to prove herself, and the Plain White T's rock Llanview.
Pre-emption
"
OLTL
," along with all other soaps, will be pre-empted on Tuesday, January 20th, for coverage of Barack Obama's inauguration as the nation's 44th President.
The Inside Story: Am I My Altar's Keeper?
Jessica confesses a secret about Tess, which leaves Natalie and Jared heartbroken. Bess airs her dirty laundry to Tess. Jessica takes control. Viki is deeply concerned for both her daughters. Brody reassures Jessica when he confides in her. Marcie and Michael baby-sit Chloe. Wes confirms Brody's suspicions, and makes a surprising confession. Jessica gives Brody a shoulder to lean on.
A Closer Look: Old Flames Are Never Completely Extinguished
Marty and Blair have a confrontation. John's inaction enrages Blair. Antonio tells Tea where to go. Blair is touched by Todd's love for his sons. Schuyler defends his mother's honor, and receives something from beyond the grave. Todd isn't out of the woods just yet. Starr confides her thoughts to Langston. Renee begs Lee turn herself in. Starr's realization about Cole leaves her heartbroken. John and Blair kiss and make up. Tea attempts to cheer up Todd. Bo and Nora set a trap for Todd with Lee as bait. Starr lies for Cole to Vice Principal Dickinson. Starr and Cole grow distant. Matthew discovers Cole's secret stash. Wes has a friend in Marty.
What to Watch
Bo and Nora discuss Matthew with Vice Principal Dickinson.
Rex floors Gigi by getting the Plain White T's to perform at UV.
Matthew's attempt to impress Becca hits a snag.
Lola is ready to talk to Tea.
Talia urges Layla to give Fish another chance.
David puts Dorian to the test.
Noelle is shaken by Madam Delphina's prediction.
Vanessa has words for Lola
Tea goes in for the kill.
Dorian has a big surprise for Moe.
SON ALERTS: WEEK OF January 26, 2009
Monday: Tea helps Todd out a sticky situation; Cole becomes a drug addict; Dorian sets her sights on the prize. Tuesday: Tea rocks Starr's world; Dorian resorts to Plan B; Bess has her hands full with Tess. Wednesday: Tea works to make Starr feel guilty; Natalie can't get past Jessica's actions; Rex saves David from Dorian's evil clutches. Thursday: Todd and Tea attempt to discredit Lee; Marty demands answers from her former nurse; Starr is called to the stand; Wes has a strange reaction to news of Lee's return. Friday: Tempers flare at Todd's kidnapping trial; Natalie doesn't mince words with Jessica; Tea is disturbed by what she sees.
---