Tuesday, December 23, 2008 2:15 AM EST |
By Scotty Gore
---
(SoapOperaNetwork.com) — Some familiar faces return to Llanview in 2009.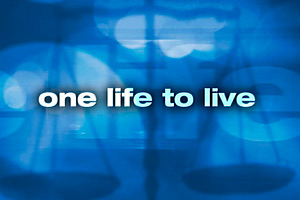 As the new year gets under way, two actresses find they still have "One Life to Live." Janet Zarish and Lea DeLaria both reprise their recurring roles in January, and will play key parts in some very big storylines.
Soap Opera Network first commented on Janet Zarish's possible return to the canvas stating that, while the actress had not appeared on screen since early November, her name has continued to be listed with other recurring cast members in the closing credits. Well now SON can confirm that Janet Zarish will reprise her role of Janet Ketring (aka Lee Halpern) beginning January 12th. Without getting into the specifics of her return, look for Janet/Lee to make herself known to more of the citizens of Llanview, including one particular old acquaintance.
For those younger "OLTL" fans out there, Lee Halpern is a former prostitute turned registered nurse who made quite a splash in Llanview from 1987-88. Not only did she fake her own death leaving her daughter to be tried for her murder, but she also drugged her daughter's boyfriend so that he would fail in his quest to participate in the Olympics. After taking a stab at the world's oldest profession under the wing of brothel owner Renee Divine, she hooked up with Max Holden and befriended the daughter of Joe Riley's twin brother. After discovering that the poor girl was really her own daughter, Lee shacked up with several other men in Llanview. There's more to the story, but you get the picture. In addition, Janet/Lee was also known as Carol Harper Dennison. Confused? Just think of how Llanview will react.
Next up is the return of Dorian Cramer Lord's favorite physic Madam Delphina who offers vague visions of the future with a hefty price tag. "One Life" fans may remember that Madam Delphina played a pivotal role in the summer of 2008 as Bo and Rex traveled back to 1968 as part of "OLTL's" 40th anniversary. In that storyline, the eccentric fortuneteller helped reunite Rex with his one true love Gigi Morasco and proved that love can withstand anything, including a four-decade time difference. Look for DeLaria to return as Madam Delphina on January 15th.
In news from the grapevine…
When Scott Clifton premieres as Schuyler Joplin on January 5th, a whole new storyline will begin dealing with drug use at Llanview High. Involved in that storyline will be a new teen named 'Asher.' While little information about this new recently cast recurring character has been announced, he will cause problems for the Llanview teen scene in 2009.
Dorian Cramer Lord hears and sees reincarnations of dead people again on January 7th when 'Angel Mel' urges her to take the high road. And, as if "OLTL" didn't have enough colorful characters already, Peter Brouwer extends his stay as Asa's lawyer Beaver Calhoun into early January. Mr. Calhoun resurfaces on December 26th with a message from the old codger, taped before his death.
Word on the street is that Michael Easton has inked out a new contract with "OLTL" to keep Llanview's favorite good guy John McBain on the canvas for the foreseeable future. Just long that is remains a mystery, however. Also, Tuc Watkins' one-millionth return to Llanview will last a minimum of two months, according to head scribe Ron Carlivati.
Justin Paul Kahn will begin to mingle with the citizens of Llanview in early 2009 as Brody's former Navy buddy Wes Granger opts to call the town home for the time being.
In addition, it appears that "OLTL" has given Brett Claywell's new character a name already. In case you haven't heard, Claywell was cast in the role of Schuyler last month, only to have the role pulled out from under by former "GH" heartthrob Scott Clifton. But that's water under the bridge for Claywell who has been handed the coveted role of Kyle the Cop.
And last but not least, don't look for "OLTL" to air on Barack Obama's special day. ABC has announced the pre-emption of it's entire daytime line-up on Tuesday, January 20th as Obama is sworn in as the nation's 44th President. While the actual inauguration ceremony won't take place until just after noon est, it will be a day filled with pomp and circumstance in Washington, D.C. and across the country.
For the latest on Llanview's comings and goings, be sure to click here for additional information.
"One Life to LIve" airs Weekdays on ABC. Weeknights on SOAPnet. Check local listings.
---