Wednesday, August 27, 2008 10:43 PM |
By Scotty Gore
---
(SoapOperaNetwork.com) — Revenge is a confession of pain.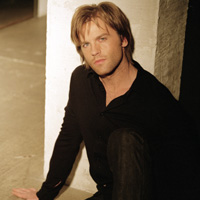 THIS WEEK ON: ONE LIFE TO LIVE
Todd digs a deeper hole for himself, Tess demonstrates how much she loves her family, Marcie is bitten by the green-eyed monster of jealousy, Tina is just too damn smart for her own good, John gets a step closer to the truth, and Cristian goes missing.
In a special encore presentation of the second of the 40th anniversary episodes (which originally aired 7/22/08), Labor Day gets heavenly in Llanview as Viki has an emotional reunion with her beloved Ben. Meanwhile, Mel urges Dorian to do the right thing and bring Viki back to life. In heaven, Ben informs Viki that it isn't her time yet, and tells her to give Charlie a second chance. David promises to divorce Addie if Dorian will save Viki. After making a pact with David, Dorian performs a miracle and saves her archrival's life. In Mendorra, Tina is horrified, as history appears to repeat itself in front of her very eyes. Fortunately, Cristian manages to overpower the guards, and attempts to reach Sarah as she sails toward a waterfall. He reaches her just in time for the pair to declare their love before plunging over the falls. And in 1968, a shocked Bo and Rex struggle to come to terms with what happened to them as they watch history unfold before them.
The Inside Story: Sisterly Love

When Bo accuses her of being up to no good with Uncle Todd, Tess manages to squirm her way out of the hot seat. Todd provides Tess with tips on how to surpress Tina. Leo's completed secret room beneath Llanfair delights Tess. Later, Tina and canine David Vickers discover the secret room and ponders what "Jessica" is up to. Tina's realization about Jessica comes too little, too late. Tess, meanwhile, discovers Tina's kryptonite at the same moment Natalie returns to Llanfair. Tess subdues Natalie by drugging her. Just before passing out, Natalie gets all emotional about Jessica forgiving her. Tess' scheme works perfectly until Sarah's sudden arrival at Llanfair could spell disaster.
A Closer Look: You're a Mean One Mr. Manning

Todd's web of deceit continues to grow as he claims to Marty that Starr asked him raise her baby once it's born. Marty believes that she is strong enough to move out, but Todd has over ideas. Not only does he ask her stay, but he also asks her to help him raise his grandchild. Meanwhile, Michael and Marcie remain at odds over the impending adoption. Todd eavesdrops as Blair and Marcie join Starr at her Lamaze class. Across town, John enlists the aide of Officer Oliver Fish in attempting to identify the woman on a blurry surveillance tape from outside Todd's house. Meanwhile, Todd crashes Starr's Lamaze class and claims to her, Blair, and Marcie that he's working on becoming a better person. Blair and Marcie are suspicious of Todd's sudden change of heart, while Starr believes her father is sincere. When Marty informs Janet of Todd's proposal concerning Starr's baby, she quizzes Marty on her feelings for Todd. Cole tells Langston he hopes they can still friends, but Langston believes he dropped by with hopes of bumping into Starr. Marty and Janet have fun talking about Todd. John decides against stopping by Capricorn to hear Blair sing, however Fish manages to change his mind. Marty works to enhance her appearance as she prepares to answer Todd's proposal. John and Blair's relationship blossoms at Capricorn, but both are happy that they are keeping things simple. Marty falls into Todd's arms when he persuades her to take her first steps following the accident. Cole opens up his heart to Langston, who urges him to forgive Starr. However, when the two later come face to face, neither has much to say.
What to Watch
Tina and Roxy seem to have a great deal in common when they met for the first time.
Rex is the doghouse when Antonio and Cristian spot him lip locking with Gigi.
Gigi and Rex prepare to tell Shane the truth.
Cristian is bumped off his flight to Llanview with Antonio, Talia, and Sarah.
Cristian disappears.
Clint and Nora have a huge confrontation over Clint hiring Jared to do his dirty work.
Natalie confronts Clint over his use of Jared.
Michael and Layla swap stories of their miserable love lives.
Antonio and Talia pick up where they left off in the bedroom.
Marcie is jealous upon seeing Michael and Layla together.
SON ALERTS: WEEK OF September 8, 2008
Monday: Todd asks Marty to start a new life with him outside Llanview; Tess keeps Tina in line by reminding her of her thievery; Shane wants nothing to do with Rex.
Tuesday: Natalie realizes her punishment and her captor's true identity; Blair discovers John isn't quite over Marty; Mayor Lowell places a kink in John's plans; Sarah is concerned when Cristian appears missing.
Wednesday: Natalie realizes exactly who she is dealing with; Jared comes in contact with Langston's uncle in Columbia; Cole calms Matthew's fears; Tina is consumed with guilt.
Thursday: Carlo gets revenge on Cristian; Ray accepts Jared's offer; Bo gives Rex advice on talking to Shane; Tina's scheme to stop Tess hits a snag.
Friday: Roxy gives a Rex a shoulder to lean on; Charlie has wisdom for Rex; Marty is able to walk on her own; Langston agrees to allow Dorian to adopt her.
---