The Art of Getting Over It

ALL THINGS RELATED
Saturday, December 27, 2008 1:55 PM EDT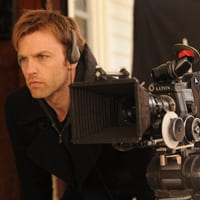 "One Life to Live's"
Trevor St. John
(Todd Manning) to screen film short directed by former co-star
Dan Gauthier
(ex-Kevin Buchanan) at two upcoming film festivals."The Art of Getting Over It," tells the story of an angry and frustrated Cameron Clothier (St. John), who unleashes his rage on those who hurt him, all the while surreptitiously courting an angelic barista in his neighborhood coffee shop and, almost against his will, finding redemption in love. The 23 minute short was filmed in Trevor's home town - Spokane, Washington. St. John served as writer, producer and actor in the film.