Rock of Ages

ALL THINGS RELATED
Friday, September 13, 2013 5:19 PM EDT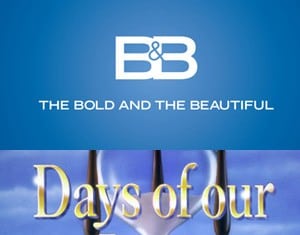 Former daytime actor Kyle Lowder (ex-Rick Forrester, "The Bold and the Beautiful;" ex-Brady Black, "Days of our Lives") is shedding the super-tight 80s leather pants and sexy, shaggy long hair he's been sporting for the Las Vegas production of Rock of Ages and trading them in for a — wait for it — coat! That's right, folks: The actor is walking away from the 80s rock show in which he portrayed rockstar Stacee Jaxx to play the title lead in Andrew Lloyd Webber's famous musical, Joseph and the Amazing Technicolor Dreamcoat.
Monday, March 4, 2013 11:42 AM EDT
UPDATE 3/4/13 11:42 AM ET: According to a TOLN representative and the actors team, Boyd's character is that of a day player or guest star. No further information was provided.PREVIOUS 3/3/13 8:40 PM ET: According to his Twitter page, "Rock of Ages" understudy Jake Boyd has joined the cast of TOLN's "All My Children" in the role of Dylan Wilder. Information on the character was unknown at press time.