Ray Donovan

ALL THINGS RELATED
Monday, December 15, 2014 1:17 AM EDT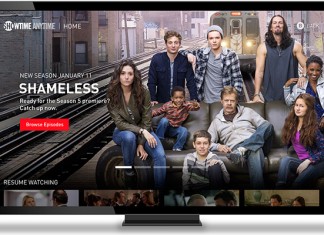 If you're a fan of dramas "Homeland," "The Affair," "Shameless," "Ray Donovan," "Penny Dreadful" or uber popular "Dexter," and you also happen to have an Xbox One in your household, you're in luck: Showtime Networks announced that Showtime Anytime is now available on the next generation console from Microsoft."Access to Showtime Anytime on Xbox One is available for free to all Xbox Live® members in the U.S. who subscribe to Showtime through participating television providers, giving them unlimited on demand access to hundreds of hours of programming, as well as the live broadcast of the network's East and West Coast feeds," the company said in announcing the release last week. "With its Xbox One app, Showtime is introducing a new user interface for Showtime Anytime on the television, making it effortless for subscribers to marathon view series or resume programs where they left off. Additionally, Xbox One users can...
Tuesday, July 16, 2013 5:19 PM EDT
Hot on the heels of the news that both "All My Children" stars Eden Riegel (Bianca Montgomery) and Paula Garces (Lea Marquez) are expecting babies comes the news that Ambyr Childers (ex-Colby Chandler) is pregnant, too!