Live with Regis and Kelly

ALL THINGS RELATED
Thursday, August 16, 2012 5:30 PM EDT
A number of syndicated programs hit their season lows during the week of July 30, 2012 thanks to the Olympics on NBC, while others were so heavily preempted that Nielsen Media Research excluded them from the weekly ratings averages, which was the case for Warner Bros. Domestic Television Distribution's (WBDTD)' "Anderson," "Ellen" and "Extra," and CBS Television Distribution's (CTD) "Rachael Ray" and "The Doctors." In the case of daytime talker "Live! with Kelly," however, the show hit its lowest ratings in more than 20 years.
Sunday, December 24, 2006 10:22 PM EDT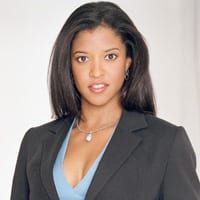 ABC, CBS, and NBC are not in the the mood to show you the fantasy of daytime drama on Christmas day. The networks have decided to ignore it's female demographic, and go after the men and children in the house courtesy of Christmas specials and sports, sports and more sports.