Kevin McKidd

ALL THINGS RELATED
Saturday, December 19, 2015 8:28 PM EDT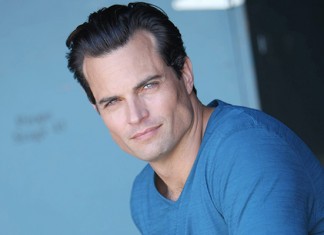 "The Young and the Restless'"
Scott Elrod
(Joe Clark) will be playing an Army doctor on ABC's "Grey's Anatomy," which returns with all-new episodes beginning 
Thursday, February 11
after airing its winter finale last month.
Tuesday, April 23, 2013 1:03 AM EDT
Thursday, April 25 marks the beginning of Jennifer Bassey's (ex-Marian Colby, "All My Children") multi-episode arc on ABC's "Grey's Anatomy." Word of Bassey's appearance on the popular primetime series first came to light on Sunday, March 17, when the actress tweeted, "Got a two episode role on Grey's Anatomy. Wonderful part and i'm very excited. Start mon. the 18th. what a great show. xx :)" She later revealed on Wednesday, March 27 that her appearance on the show had been bumped to three episodes. "Hey just got a 3rd episode on Grey's Anatomy. Yipeeee!!! What a great group of people. Kevin McKidd is directing and acting. Hes fab. :)"