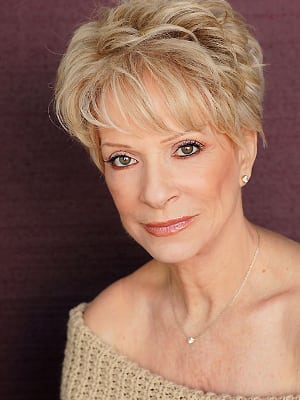 Thursday, April 25 marks the beginning of Jennifer Bassey's (ex-Marian Colby, "All My Children") multi-episode arc on ABC's "Grey's Anatomy." Word of Bassey's appearance on the popular primetime series first came to light on Sunday, March 17, when the actress tweeted, "Got a two episode role on Grey's Anatomy. Wonderful part and i'm very excited. Start mon. the 18th. what a great show. xx :)" She later revealed on Wednesday, March 27 that her appearance on the show had been bumped to three episodes. "Hey just got a 3rd episode on Grey's Anatomy. Yipeeee!!! What a great group of people. Kevin McKidd is directing and acting. Hes fab. :)"
According to a network spokesperson, in the episode entitled "Sleeping Monster," Bassey will portray the role of Nancy Dawson, the grandmother of Ethan Dawson (Kyle Silverstein) who came to Grey Sloan Memorial Hospital in the Thursday, March 28 episode ("Can't Fight This Feeling") with his parents who were severely injured after a gas tanker exploded. McKidd's character, Dr. Owen Hunt, has been working tirelessly to aid Ethan during his time of need including postponing a social worker assigned to take care of his predicament by pretending Ethan was ill in order to keep him in the hospital and close to his parents during the Thursday, April 4 episode ("She's Killing Me").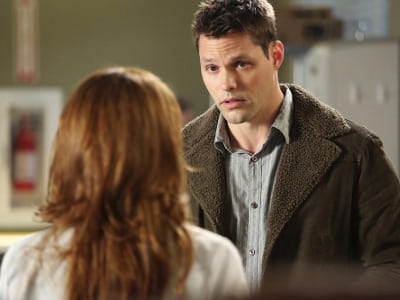 Although they aren't expected to share scenes together, Bassey's former "AMC" co-star Justin Bruening (ex-Jamie Martin) continues his own multi-episode arc as Matthew Taylor, a paramedic who is involved with Sarah Drew's April Kepner. On seeing the actor again, Bassey said, "Justin and I sat together at the table and reminisced about All My Children. God he's handsome.:)"
Bassey's appearances on "Grey's Anatomy" are scheduled as follows:
Thursday, April 25 – "Sleeping Monster"

Bailey finds herself at the center of a CDC investigation surrounding the death of several of her patients, as Jackson and the rest of the board members argue over how to address the crisis with the public. Meanwhile, Cristina teases Alex about his unspoken feelings for Jo, and Owen continues to take special care of Ethan as the condition of his parents remains uncertain,

Thursday, May 2 – "Do You Believe In Magic"

The doctors reach out to Bailey but she continues to shut everyone out; after an incident with Ethan's grandmother, Owen fears the child could end up in foster care; and a new craniofacial specialist (Hilarie Burton) arrives at Grey Sloan Memorial Hospital to work on a young patient; meanwhile, a magician's assistant is rushed into the ER after a magic trick goes terribly wrong

Episode title and description unavailable at press time
"Grey's Anatomy" airs Thursdays at 9:00 PM ET/8:00 PM CT on the ABC Television Network.