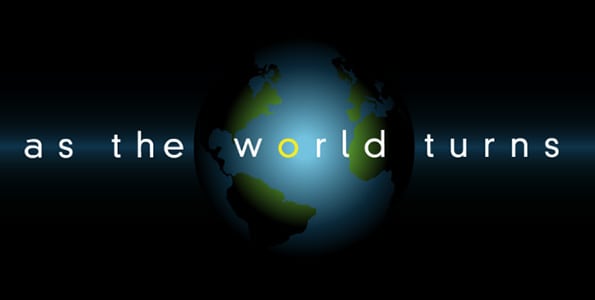 Aired on CBS
"The Young and the Restless" has cemented its spot as the number one daytime drama for the past 25 years with a record of outstanding decisions, and the sudser's latest flawless move was the addition of Emmy-winning actress Gina Tognoni, who took over the role of Phyllis Summers (previously portrayed by Michelle Stafford, Nina Clay, "General Hospital") this year. The Missouri native showed off her serious acting chops as "Guiding Light's" Dinah Marler and "One Life to Live's" Kelly Cramer, and now that Phyllis is finally out of her lengthy coma and headed back to Genoa City starting this week, Tognoni will be giving soap fans yet another dose of her powerhouse skills — but this time, as the feisty GC diva "Y&R" fans have loved since she hit the scene back in 1994!
After just three seasons on the air, A&E has canceled "Longmire," its highest rated original drama series of all time, reports Deadline's Nellie Andreeva. Based on the Walt Longmire Mystery novels by best-selling author Craig Johnson, the series followed its central character, Walt Longmire (Robert Taylor, "The Matrix"), the charismatic, dedicated and unflappable sheriff of Absaroka County, Wyoming. It co-starred "As The World Turns" alum Bailey Chase (ex-Chris Hughes) as Branch Connally, a deputy with political aspirations.
Last week "General Hospital" executive producer Frank Valentini revealed that there will be plenty of villains hanging around the denizens of Port Charles this fall and he wasn't kidding. While a show rep issued a "no comment" when contacted by Soap Opera Network, actress Robin Mattson announced on her Facebook page yesterday that she is returning to the daytime soap as Heather Webber in the near future. "Heather is returning to GH soon!" read Mattson's Facebook posting. Fans last saw Heather in February, when she was carted off to jail.
As we reported last week, Retro TV will soon begin airing reruns of NBC's classic soap opera, "The Doctors," which has created quite a stir for soap opera fans! What are the details of the soaps' blast from the past? And could the network bring other former soaps like "Guiding Light," "As the World Turns," and "Dark Shadows" to the screen? Retro TV's Vice President of Production, Matthew Golden, spoke with TV journalist Will McKinley about these questions, so check out some excerpts below!
Daytime fans who might be feeling a little nostalgic for the "good old days of soaps" now have something to smile about: Reruns of NBC's former soap opera, "The Doctors," will soon be airing on Retro TV!
Soap star Lesli Kay is returning to CBS' "The Bold and the Beautiful" as Felicia Forrester. The actress tweeted the news on Thursday, June 5. "Worked an episode of B&B today. It was great fun!"
Former "As the World Turns" star Dylan Bruce (ex-Chris Hughes) has a little something to sing about: His series, the BBC America conspiracy clone thriller "Orphan Black," debuts its season two premiere episode this weekend!
"The Young and the Restless" viewers were recenlty hit with a one-two punch regarding the role of Kelly Andrews: Current portrayer Cynthia Watros was officially announced as stepping out of the role in order to take part in MTV's new series "Finding Carter," while Emmy winner Cady McClain (Dixie, "All My Children;" Roseanna, "As the World Turns") was announced to be stepping into the role of the grieving mother! Soap Opera Network took part in McClain's very first "Y&R" press conference, and the actress dished on how she landed the exciting role, how she feels about replacing Watros, working with her former Pine Valley co-stars in Genoa City and her experience saying goodbye to "AMC" and Dixie once and for all. Read on for the scoop!
From being confused with "All My Children's" Susan Lucci (ex-Erica Kane) to herself jokingly confusing co-star Dermot Mulroney with Dylan McDermott, former "As The World Turns" actress Martha Byrne (ex-Lily Snyder) took part in a Funny or Die spoof interview intended to promote her upcoming appearance on NBC's "Crisis," which tells the shocking fictional story of an ambushed Washington D.C. school bus carrying some of the nation's most important people's children. Byrne will play the recurring role of Marie Wirth, a mother of one of the kidnapped children, beginning with the Sunday, April 6 episode.
Former "As the World Turns" star Martha Byrne (ex-Lily Snyder; ex-Andrea Floyd, "General Hospital") is making her debut on NBC's drama series, "Crisis," next month, and it looks like she'll be doing it with a literal bang! A teaser trailer featuring the actress wearing a suicide vest has already racked up over a million YouTube views, with the number growing every day. Soap Opera Network caught up with Byrne to get the scoop on her emotional "Crisis" arc, how it might be a game changer for her career, what she thinks of soap fans and more!