Andrew W. Walker

ALL THINGS RELATED
Tuesday, October 7, 2014 12:28 PM EDT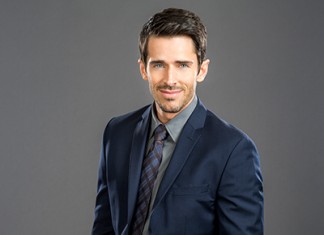 Hot on the heels of the news that Hallmark's "Signed, Sealed and Delivered" will be moving to the network's Movies and Mysteries channel comes word that former "The Bold and the Beautiful" actor
Brandon Beemer
(ex-Owen Knight; ex-Shawn Brady, "Days of our Lives") will be appearing in a Hallmark Movies and Mysteries film!
Saturday, August 16, 2014 5:27 PM EDT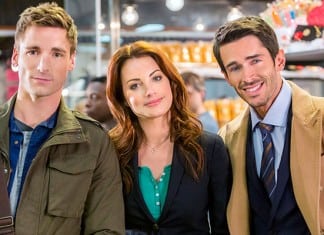 Best known for his stints on CBS' "The Bold and the Beautiful" and NBC's "Days of our Lives," actor Brandon Beemer is set to star in the Hallmark Movie Channel original movie, "Wedding Planner Mystery," which premieres tonight at 9:00 PM ET/8:00 PM CT. The film tells the story of Carnegie Kincaid, a young wedding planner who is framed for a crime and struggles to clear her name as she learns that love does not always arrive in a pretty package. The role of the wedding planner is played by Erica Durance, who is best known for her seven-year stint as Lois Lane on The WB/CW drama series, "Smallville." Beemer plays Holt Walker, a mystery man that may have something to do with the crime Carnegie's being framed for. This, however, does not deter her from falling for Holt.