Friday, November 8, 2013 10:43 PM EDT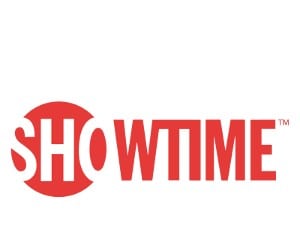 On the Sunday, November 10 episode of Showtime's "Homeland," starring Claire Danes, "All My Children's" Vincent Irizarry (David Hayward) guest stars as Captain Lonza. Irizarry's appearance on "Homeland" is a dream come true of sorts as the actor has been a longtime fan of the series since it premiered in 2011. The actor attended the rooftop premiere of season three in Beverly Hills in late September.
Friday, November 8, 2013 10:18 PM EDT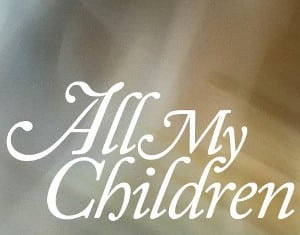 When word came to light that Prospect Park was getting ready to announce it had decided to not move forward with either "All My Children" or "One Life to Live," as had been expected (The OnLine Network Announces First Season Finales of 'AMC' and 'OLTL'), fans were gearing up for the worst, but what about the actors? When a fan tweeted to "AMC" star Debbi Morgan (Dr. Angela Hubbard), "AMC FB page fans angry, some quitting show and Hulu. Some demanding PP give statement one way or the other. WOW!" the actress responded by saying, "U can imagine how all the cast is feeling being that we're still in the dark as well..." Morgan's comments are in direct contrast to her comment on Sunday, October 27, where she sounded more upbeat when she said, "Many R asking when AMC is coming back. Wish I could give a definitive date. All I can give U is what we're given. The Show 'Is' coming back!"
Friday, November 8, 2013 9:54 PM EDT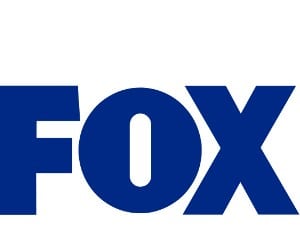 Back in July it was announced that FOX's "American Dad" would be moving to TBS after 10 seasons on broadcast television beginning with the 2014-15 season. The animated series will produce 15 episodes for the "very funny" cable network. Today, FOX announced that it has picked up "Dad's" possible replacement - "Bordertown," a new animated series from "Dad" co-creator Seth MacFarlane that will take a satirical look at the cultural shifts occurring throughout America as it follows the daily lives of two neighbors: Bud Buckwald and Ernesto Gonzales. The announcement was made by Kevin Reilly, Chairman of Entertainment, Fox Broadcasting Company.
Friday, November 8, 2013 5:47 PM EDT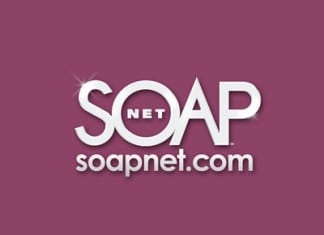 The ABC Cable Networks Group, a division of Disney/ABC Television Group, has informed cable and satellite operators across the United States that they will cease operating SOAPnet, the cable network devoted to airing same day episodes of "Days of our Lives" and "General Hospital" at night along with off-network airing rights to such shows as "Veronica Mars," "Beverly Hills,90210," "Gilmore Girls," "One Tree Hill" and more. The network, which launched January 20, 2000, is expected to go dark effective on December 31, 2013 at 11:59:59 PM EST. Despite SOAPnet's reported replacement, Disney Junior, already operating since 2012 on several providers across the country, the kids friendly network will officially replace the women's network at 12:00:00 AM EST on January 1, 2014.
Friday, November 8, 2013 12:31 PM EDT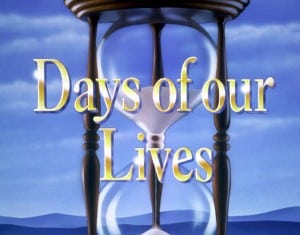 Today marks the 48th anniversary of "Days of our Lives" and the cast will celebrate with their biggest fans via social media beginning no earlier than 1:00 PM ET/10:00 AM PT as they share some onset photos, videos and more as well as answer some of your questions when using hashtag #AskDAYS on Twitter (make sure to follow @NBCDays @DaysofourLives to keep up with the latest). The festivities are expected to last no later than 6:00 PM ET/3:00 PM PT.
Thursday, November 7, 2013 5:53 PM EDT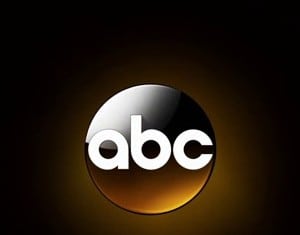 The alphabet network is very proud of its sole remaining daytime drama series, "General Hospital," which has increased its total audience and is surging in the key sales demos. The network is also proud of daytime talkers "The View" and "The Chew," which are both achieving increased audiences in demos. "Chew" is also reaching a new zenith in total audience as the talk show attracted its largest total viewer count and women 25-54 demo count in its history.
Wednesday, November 6, 2013 10:02 PM EDT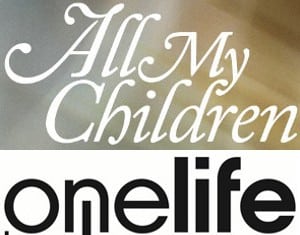 Earlier today TV Guide's Michael Logan tweeted, "Is #ProspectPark 'shelving' @allmychildren too? I'm hearing big announcement planned for this Friday. @TOLN @onelifetolive." The possibility of it happened wouldn't necessarily come as a surprise considering there has been literally no news about the future of either "All My Children" or "One Life to Live" outside of the early September news that due to the ABC/Prospect Park lawsuit over "OLTL" the company would be forging ahead solely with "AMC."
Monday, November 4, 2013 8:38 PM EDT
In addition to casting Michael Graziadei ("The Young and the Restless", "American Horror Story") in the pilot for "The Lottery" (Lifetime Casts Former 'Restless' and 'American Horror' Star in Pilot), Lifetime has also cast former "Guiding Light" and "Days of our Lives" actor Wes Ramsey in its other new pilot, "Deliverance Creek," from Nicholas Sparks Productions and Warner Horizon. The series revolves around Lauren Ambrose ("Torchwood", "Six Feet Under") in the role of Belle, who becomes an outlaw after trying to save her family's land from the corrupt parties looking to take control over it.
Monday, November 4, 2013 8:24 PM EDT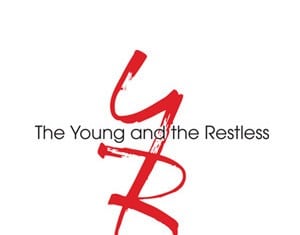 According to Deadline, Lifetime has cast Michael Graziadei (ex-Daniel Romalotti, "The Young and the Restless"; ex-Travis Wanderley, "American Horror Story") in "The Lottery," a new pilot the network is developing that hails from Warner Horizon. "Lottery" tells the story of a world where women are no longer having children, which leaves the human race on the brink of extinction. A national lottery is held after 100 embryos are later found to have been successfully fertilized. Graziadei is set to play Kyle, described as a recovering alcoholic and single father of one of the last children born before new breaks of the new development.
Friday, November 1, 2013 3:44 PM EDT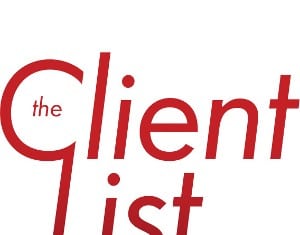 Last week Friday Lifetime unexpectedly made the decision to bring back their once canceled, but now twice renewed hit series, "Drop Dead Diva," for a sixth season set to premiere in 2014. Today, the network sadly opted not to do the same for "The Client List," which stars Jennifer Love Hewitt as Riley Parks – a single mother of two who happens to make a whole lot of money as a prostitute.
Friday, November 1, 2013 10:44 AM EDT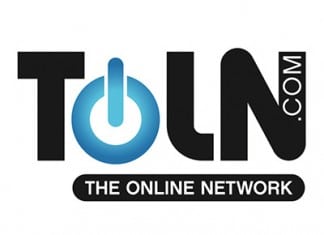 Yesterday, we at Soap Opera Network published our Halloween feature with the casts of "Days of our Lives" and "The Young and the Restless" providing us with some of their favorite past Halloween costumes and their reasons why. After our feature was published The OnLine Network (TOLN) posted their own Halloween feature with the casts of "All My Children" and "One Life to Live." The TOLN feature asks fans to guess which cast member is wearing what with the answers said to be published later today. To take a spin on who is who and what is what, click here.
Tuesday, October 29, 2013 2:34 PM EDT
As the promo indicates below, on Thursday, December 5 "The Bold and the Beautiful's" Jacqueline MacInnes Wood will take viewers on the ultimate adventure as she travels around the world as host of the new E! reality series, "Party On." In the series, Wood is highlighted in such exotic locations as Sardinia, Ibiza, Hvar and Marbella, meeting several individuals in a world without limits. Activities Wood takes part include rock climbing, yachting, camel riding, jet skiing, NASCAR like racing, and much more.
Monday, October 28, 2013 1:52 PM EDT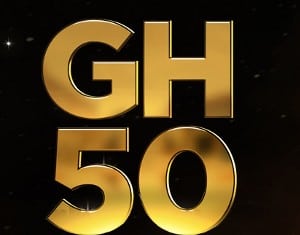 As previously reported, Ilene Kristen is returning to daytime television courtesy of ABC's "General Hospital" - the actress debuts today. While ABC wouldn't necessarily confirm which character Kristen would be playing - Delia Reid from "Ryan's Hope" or even Roxy Balsom on "One Life to Live" - when pressed for comment by Soap Opera Network on Friday, "GH" head writer, Ron Carlivati, spilled the beans over the weekend via Twitter.