Friday, December 6, 2013 2:00 PM EDT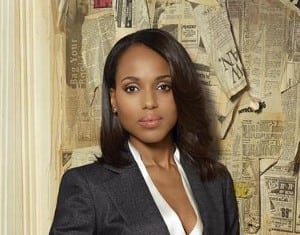 An ABC representative has confirmed with Soap Opera Network that it has cut the third season episode order of its red hot soap, "Scandal." Originally expected to air 22 episodes this season, "Scandal" will now only air 18. While the network did not give a reason for the episode reduction, it's understood that with series star Kerry Washington pregnant and it being harder to hide a pregnancy for a lead character on a primetime series than one on daytime, due to how much time it takes to film each episode, it's likely that the reduction occurred for this reason.
Thursday, December 5, 2013 6:32 PM EDT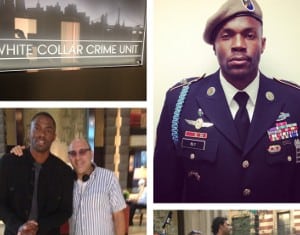 On tonight's episode of USA Network's "White Collar," starring Matt Bomer (ex-Ben Reade, "Guiding Light"), former "One Life to Live" star Tobias Truvillion (ex-Vincent Jones) will guest-star. "I play an ex-military type. He's like a blackops. Him and his partner are on the black market looking for this particular intel chip," shared Truvillion to Soap Opera Network of his appearance in the episode entitled "Quantico Closure," which finds Neal (Bomer) delving further into the mystery of the Codex. Meanwhile, Peter (Tim DeKay) takes on a classified espionage case with a fellow FBI agent: his ex-girlfriend.
Thursday, December 5, 2013 5:19 PM EDT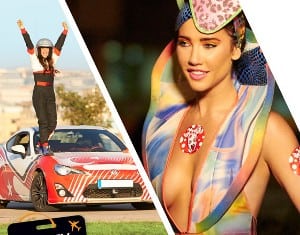 As previously reported, "The Bold and the Beautiful's" Jacqueline MacInnes Wood (Steffy Forrester) will be hosting a new adventure series on E!, which premieres tonight at 10:00 PM ET/PT on the cable network. The series will take viewers on the ultimate adventure as Wood travels around the world in such exotic locations as Sardinia, Ibiza, Hvar and Marbella, meeting several individuals in a world without limits. Activities Wood takes part include rock climbing, yachting, camel riding, jet skiing, NASCAR like racing, and much more.
Thursday, December 5, 2013 1:13 AM EDT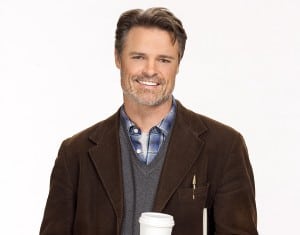 According to Deadline, actor Dylan Neal ("The Bold and the Beautiful," "Dawson's Creek") is scheduled to begin filming this week in Vancouver for "Fifty Shades of Grey," the film adaptation of EL James' bestselling novel of the same name. Neal will portray Bob, Anastasia Steele's (Dakota Johnson) stepfather and the husband of Carla Adams (Jennifer Ehle). Scheduled to hit theaters on Friday, February 13, 2015 as both a rated R film and rated NC-17 in theaters willing to offer it, "Fifty Shades" and its followup novels centers on the erotic relationship between Anastasia and Christian Grey (Jamie Dornan).
Wednesday, December 4, 2013 1:13 AM EDT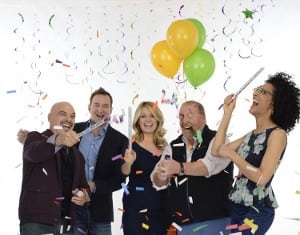 On Monday, September 26, 2011, ABC premiered a new daytime talk show that brought food back to the table and into our everyday lives. Now in its third season, "The Chew" is currently enjoying one of its highest rated on record in both total viewers and key women sales demos. As the talk show celebrated its 500th episode yesterday, fans of the ABC version of "All My Children" continued to mourn the loss of their favorite daytime soap opera, which made Susan Lucci and her character Erica Kane a household name to mainstream viewers.
Tuesday, December 3, 2013 10:27 PM EDT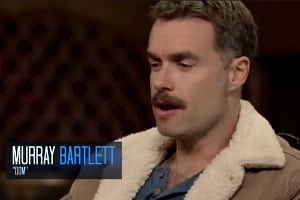 Detailing relationship woes, roommate drama, reaching a certain age and much more, "Looking" seeks to provide viewers with a different perspective on daily life for gay men in San Francisco when it premieres on Sunday, January 19, 2014 at 10:30 PM ET/9:30 PM CT on HBO. Starring former soap actors Jonathan Groff (ex-Henry, "One Life to Live;" Jesse St. James, "Glee") and Murray Bartlett (ex-Cyrus Foley, "Guiding Light"), along with actor Frankie Alvarez ("Kitchen Confidential"), the series follows 29-year-old Patrick (Groff), a video game designer getting back into the dating world in the wake of his ex's engagement, 39-year-old Dom (Bartlett), a longtime waiter who has yet to reach his romantic and professional dreams, and 31-year-old Agustín (Alvarez), an aspiring artist questioning the idea of monogamy amid a move to domesticate with his boyfriend. In preparation for the shows launch, HBO has released several trailers to entice viewership as well as providing audiences with a closer look into the behind the scenes world of "Looking" with cast interviews. To learn more about the series, read on.
Monday, December 2, 2013 1:54 AM EDT

Celebrating its 12th year online, Soap Opera Network is currently experiencing its biggest year on record in terms of page views and unique visitors. This year we've been able to provide exclusive insight into the world of soaps while bringing readers inside the minds of some of their favorite characters and actors featured on "The Bold and the Beautiful," "Days of our Lives," "General Hospital" and "The Young and the Restless." As we come off of the long Thanksgiving holiday weekend, we're gearing up for even more features in the coming weeks and the new year including the return of the SON Awards along with the annual Airhog Awards, while introducing new features such as our first annual best and worst of the year report and our new best of soaps weekly poll highlighting the best actors, best soaps, and best storylines of the week for both daytime and primetime soap opera related programming. To better present all this content we've made significant alterations to our website design that gets rid of clutter and inactive coding that previously prevented the site from being presented in the best way possible. The new design codenamed "refresh" was launched today.
Sunday, December 1, 2013 3:03 PM EDT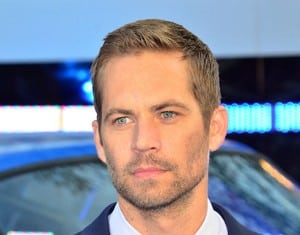 Following the tragic news of Paul Walker's sudden passing yesterday, cast members from "The Fast and the Furious" film franchise shared messages on social media websites in loving memory of the actor who was the only cast member to have appeared in five of the last six films and will also appear in the upcoming seventh installment, "Fast 7," which is scheduled for release on July 11, 2014. Universal Pictures, which produces and distributes the films worldwide, released the following statement: "All of us at Universal are heartbroken. Paul was truly one of the most beloved and respected members of our studio family for 14 years, and this loss is devastating to us, to everyone involved with the Fast and Furious films, and to countless fans. We send our deepest and most sincere condolences to Paul's family."
Saturday, November 30, 2013 10:26 PM EDT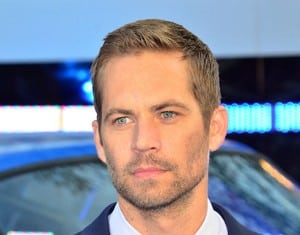 Paul Walker, best known for his portrayal of Brian O'Connor in "The Fast and the Furious" film franchise, has died. News of the Walker's death was first reported by TMZ. Representatives for the actor confirmed that Walker died on Saturday afternoon as a result of a deadly car accident in which the vehicle he was in hit a tree in Santa Clarita, California. Per a posting on his official Facebook Page, Walker was a passenger in an unidentified friend's vehicle while both were attending a charity event for Reach Out Worldwide. "We appreciate your patience as we too are stunned and saddened beyond belief by this news. Thank you for keeping his family and friends in your prayers during this very difficult time. We will do our best to keep you apprised on where to send condolences," read the statement on the page.
Tuesday, November 19, 2013 1:15 AM EDT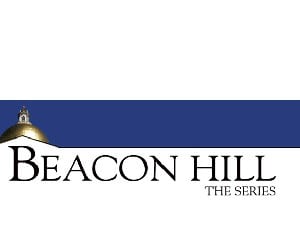 If you never imagined you'd get the opportunity of seeing the likes of Sarah Joy Brown, Alicia Minshew, Melissa Archer, Ron Raines, Scott Bryce, Crystal Chappell, Tina Sloan, Ricky Paull Goldin, John-Paul Lavoisier and Louise Sorel in the same series at the same time, your imagination needs some fine tuning. With actresses Jessica Morris and Rebecca Mozo rounding out its cast, "Beacon Hill: The Series" is ready to march itself to the top of the internet charts when it debuts in March 2014. To get viewers to salivate over what's to come, Bella Productions in association with Open Book Productions has released the first teaser trailer that highlights Brown and Minshew as two out lesbians trying to survive the political world in Boston, Massachusetts.
Monday, November 18, 2013 11:06 PM EDT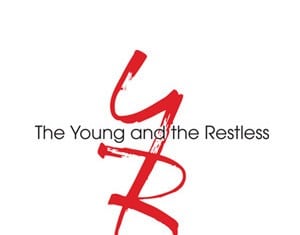 With Billy Miller unable to reach a new deal with Sony Pictures Television, CBS' "The Young and the Restless" will soon say goodbye to the actor and hello again to David Tom, who originated the role of an adult Billy Abbott in 1999. News of Miller's exit and Tom's return was first reported by Michael Logan of TV Guide Magazine on Twitter, but has since been confirmed by Angelica McDaniel, Senior Vice President, CBS Daytime, also on Twitter.
Thursday, November 14, 2013 8:17 PM EDT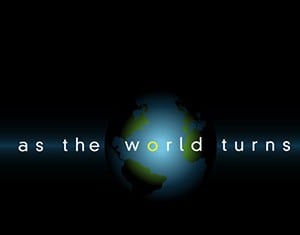 To benefit Habitat for Humanity, fans of "As The World Turns" icon, Eileen Fulton (ex-Lisa Grimaldi) will have a once in a lifetime opportunity to hear from the actress as she discusses her career, personal endeavors and much, much more. The event is scheduled to take place on Sunday, November 24 at 7:00 PM at the Metropolitan Room, located at 34 West 22nd Street, New York, NY. There is a $25 cover to benefit Habitat for Humanity. Additionally, there is a 2 drink minimum. For reservations call (212) 206-0440.
Thursday, November 14, 2013 7:08 PM EDT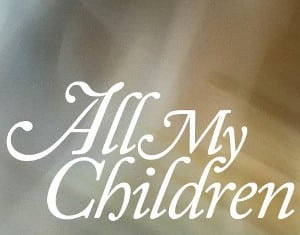 On her official Facebook page, "All My Children" star Jill Larson (Opal Cortlandt) broke her social media silence after it became apparent earlier this week that Prospect Park was not moving forward with a new season of either "All My Children" or "One Life to Live," at least "at this time," according to the actress.