Saturday, February 1, 2014 10:36 PM EDT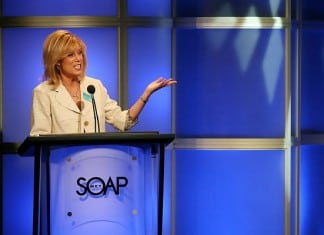 Deborah Blackwell, the former general manager of Disney/ABC Cable Network Group's SOAPnet from 2001-2007, has died at the age of 63, reports Deadline Hollywood. She died yesterday, January 31, after a seven-year battle with Pick's disease, a rare neurodegenerative disorder. Blackwell was surrounded by family in Virginia at the time of her passing.
Friday, January 31, 2014 5:56 PM EDT
On Monday, February 3, CBS' "The Young and the Restless" welcomes actor David Tom back into the role of Billy Abbott. The actor, who last appeared on the soap as teenaged version of the character in August 2002, replaces Billy Miller, who opted to depart the series in order to pursue other projects.
Thursday, January 30, 2014 12:03 PM EDT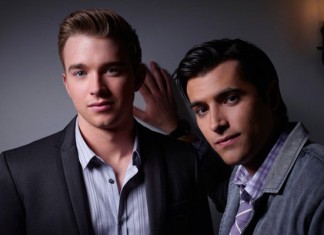 This morning GLAAD announced the nominees for the 25th annual GLAAD Media Awards, which honors media that was published, released or broadcast between January 1, 2013 and December 31, 2013. NBC's "Days of our Lives" was once again nominated for Outstanding Daily Drama. Incidentally, as the series was the only nominee, a GLAAD representative confirms that the series is the de facto award recipient. Last year, "DAYS" battled and won against CBS' "The Bold and the Beautiful."
Wednesday, January 29, 2014 10:11 PM EDT
When her character died following a tragic car accident back in 2006 after a drunken Taylor Forrester (Hunter Tylo) hit her with her car, fans thought they had seen the last of actress Schae Harrison in her popular interloping role as Darla Einstein Forrester on CBS' "The Bold and the Beautiful," but that would be anything but further from the truth! TV Guide's Michael Logan is reporting that justice may finally be served in the death of Darla just as Tylo is set to reprise her role on the series next month.
Wednesday, January 29, 2014 1:37 PM EDT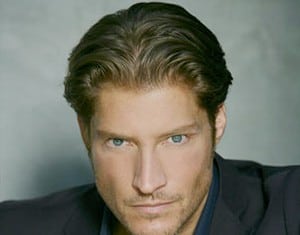 Sometimes when one comments about a specific topic or thing on social media websites such as Facebook or Twitter, things they say can get misconstrued by others. This was the case last night when "General Hospital's" Sean Kanan (AJ Quartermaine) tweeted, "Such an honor to be a part of this iconic piece of American television history. Thanks @valentinifrank for everything," following yesterday's 13,000th episode cake cutting party.
Tuesday, January 28, 2014 11:45 PM EDT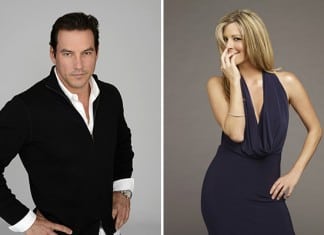 It may be super cold in the Northeast (and much of the country) right now, but come Saturday, April 5 and Sunday, April 6, much of the cast of ABC's "General Hospital" will be heating things up for those in and around Montclair, New Jersey and Boston, Massachusetts.
Tuesday, January 28, 2014 10:42 PM EDT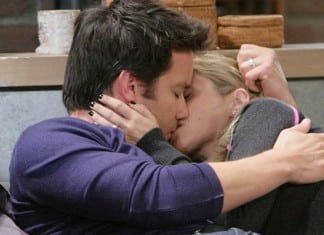 ABC's "General Hospital" will celebrate romance in style on Valentine's Day as viewers will be treated to the reconciliation of Dante and Lulu Falconeri (Dominic Zamprogna and Emme Rylan), the potential hookup of Felix and Lucas (Marc Anthony Samuel and Ryan Carnes), an adventure for Nikolas and Britt (Tyler Christopher and Kelly Thiebaud), a turning point in Molly's relationship with TJ (Haley Pullos and Tequan Richmond) and Ava and Morgan (Maura West and Bryan Craig) spend a secret night of passion together. Of course, what would a night of romance be without the possibility of a paternity test reveal? Liz (Rebecca Herbst) is on a mission to take down Britt!
Tuesday, January 28, 2014 9:15 PM EDT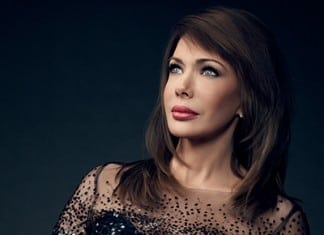 Despite her official Facebook page's earlier denial that she was set to reprise her role of Taylor Forrester on CBS' "The Bold and the Beautiful" next month, a show spokesperson confirms that actress Hunter Tylo will in fact be returning to the world's most watched daytime drama series beginning Friday, February 28.
Sunday, January 26, 2014 8:42 PM EDT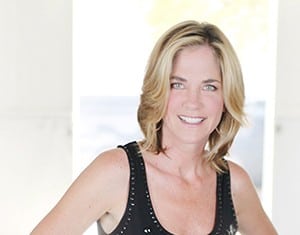 On Friday, January 24, NBC's "Days of our Lives" put rumors to rest when it officially announced that former "One Life to Live" actress Kassie DePaiva (ex-Blair Cramer) would be joining its cast in the contract role of Eve Donovan, a role which was originated by actress Charlotte Ross, who congratulated DePaiva on signing onto "DAYS" on Twitter.
Sunday, January 26, 2014 8:41 PM EDT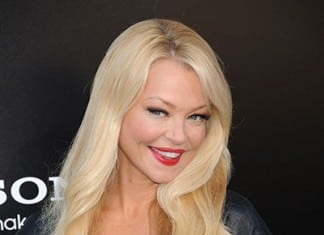 Shortly after word broke that Kassie DePaiva would be taking on the role of Eve Donovan on NBC's "Days of our Lives" later this summer, originator Charlotte Ross took to Twitter to congratulate the former "One Life to Live" actress on snagging the part and shared some of her own fondest memories of the character. Ross also announced she'll be appearing in a future episode(s) of ABC's "Nashville."
Sunday, January 26, 2014 3:42 PM EDT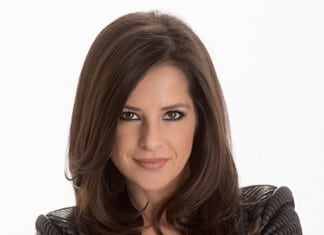 Due to an overlap with another actor (event TBA) during "General Hospital" Fan Club Weekend (Thursday, July 31 through Monday, August 4), the time for Kelly Monaco's event has been moved up. Previously scheduled to take place from 8:00 to 11:00 PM on Friday, August 1, Monaco's event will now take place from 7:00 PM to 10:00 PM.
Sunday, January 26, 2014 3:05 PM EDT
On Monday, January 27, during the east coast broadcast of NBC's "Days of our Lives," actor Blake Berris (Nick Fallon) will tweet live with fans of the daytime drama series as viewers get more insight into where his character has been all these months and why he's return to Salem.
Sunday, January 26, 2014 11:00 AM EDT
Last night marked the 66th annual Directors Guild of America Awards Dinner at the Hyatt Regency Century Plaza in Los Angeles, but none of today's daytime drama directors received a nomination. Why? Because the "Daytime Serials" category was integrated into the "Dramatic Series" category following a June 22, 2013 DGA National Board meeting that voted on rule changes, which forces daytime and primetime dramas to compete against internet distributed dramas such as "House of Cards," which essentially leaves daytime itself shut out from ever receiving a nomination as the dynamics of daytime is no where near the likes of 2013 nominees "Breaking Bad" (AMC), "Game of Thrones" (HBO), "Homeland" (Showtime), or even the aforementioned "House of Cards" (Netflix). "Bad" won the award for those wondering.