Sunday, May 14, 2006 7:30 PM EDT
By Errol Lewis(SoapOperaNetwork.com) -- He played queer on Showtime's "Queer As Folk" for five seasons, now Gale Harold is playing an FBI Agent on the hunt for a missing senator's wife."Queer As Folk" star Gale Harold (ex-Brian Kinney) has received good news from the FOX Television Network this week, as the network announced his new series, "Vanished," would find itself on their Fall '06 schedule. Don't worry ladies, this time he's playing for your team."Vanished," a one-hour mystery soap, where madness erupts when the wife of a prominent senator disappears and Senior FBI Agent Kelton (Harold), who was assigned...
Sunday, May 14, 2006 2:22 PM EDT
FOX Takes WB Star Sunday, May 14, 2006 8:22 PM | By Errol Lewis(SoapOperaNetwork.com) -- No longer known for being the boy, who just happened to be gay, on WB's "Dawson's Creek," actor Kerr Smith (ex-Jack McPhee) has grown up and is ready for "American Crime."Smith, last seen in the now defunct "E-Ring" as Bobby Wilkerson, finds himself solving crimes in the new series, "American Crime," set to premiere this fall on FOX. "Crime" focuses on the forensics of law, where a dream team of four lawyers in Los Angelas, each lending a unique skill, work to free their high-powered...
Thursday, May 11, 2006 7:29 AM EDT
By Errol Lewis with additional reporting by Jennifer Snyder(SoapOperaNetwork.com) -- Anne Sweeney, Co-Chairman, Disney Media Networks and President, Disney-ABC Television Group, announced yesterday the promotion of ABC Daytime President, Brian Frons, to President, Daytime, Disney-ABC Television Group. He will continue his day-to-day responsibilities at ABC Daytime, while adding SOAPnet and Buena Vista Productions to his watch and overseeing the creation, production and delivery of all Daytime programming for the Disney-ABC Television Group."The Disney-ABC Television Group was created to allow for efficiencies across all our businesses. This new structure achieves this by giving us one strategic vision for all our...
Wednesday, February 22, 2006 1:17 PM EDT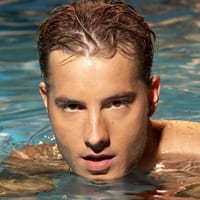 CBS Corp. and Warner Bros. Television stunned the television industry in late January, when they decided to merge their UPN and WB Television Networks to create a new and improved network called The CW in September. Now, they have stunned the industry yet again with the hiring of former "Passions" star, Justin Hartley (ex-Fox Crane) in the new untitled "Aquaman" project. Hartley replaces Will Toale."Will is a talented actor with a promising career and we hope to work with him in the future," a CW spokesman said. "We have made the decision to go in a different direction with the 'Aquaman' role and wish him the best of luck in all of his endeavors."
Wednesday, January 18, 2006 5:33 PM EDT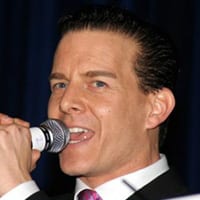 In the last couple of years ABC Daytime has had a nack of hiring actors and actresses with Broadway backgrounds, most noteably Renee Elise Goldsberry ("The Color Purple"), as Evangeline Williams and Kathy Brier ("Hairspray") as Marcie Walsh on ABC's "One Life To Live." Now the network has hired Broadway star Christian Hoff for a recurring role on "All My Children."
Tuesday, July 27, 2004 8:00 PM EDT
"Gilmore Girls" bad boy Milo Ventimiglia has joined the cast of NBC"s ratings deprived "American Dreams." Ventimiglia, who played Jess on the WB drama series, will star alongside former "Guiding Light" actress Brittany Snow (ex-Susan Lemay), who plays Meg Pryor on the series. He will portray her love interest, who is described as a radical high school senior whose family moves in next door to the Pryors.
Tuesday, June 8, 2004 8:14 PM EDT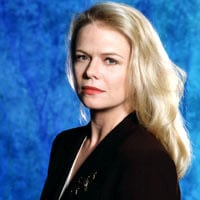 Sources are confirming the exit of actress Marcy Walker from the role of Liza Colby Chandler. Walker's departure is on the heals of Amelia Heinle's exit from the series earlier this month. Heinle played Walker's onscreen sister, Mia Saunders from 2001-2004.