Monthly Archives: August 2013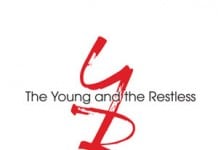 As first noted on the Friday, August 16 episode of CBS' "The Young and the Restless," several of Katherine Chancellor's friends and family received postcards informing them to be at the grand dames home on that particular date and at "8:00pm sharp." Yesterday, following news of when the show will honor the life of Katherine on screen, the show unveiled a website dedicated to character that includes a gallery on the site that breaks down the postcards each of her friends and family received, some of which were sent before Katherine decided to have people gather at her home.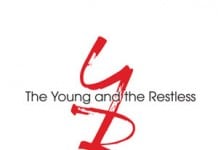 Patrick Swayze died of pancreatic cancer in 2009. The fatal disease took the life of Apple CEO Steve Jobs in 2011. Even Bonnie Franklin, who guest-starred on "The Young and the Restless" as Sister Celeste just last year lost her battle with the deadly cancer in March. And Michael Muhney (Adam Newman), having lost his uncle several years ago to the very same affliction, is speaking up once again to let the world know that it's time we put a stop to the horrific and painful cancer that claims the lives of nearly 40,000 people each year.
Using the Drupal content management platform, Prospect Park's The OnLine Network has revamped its TOLN.com website, which is the online home of "All My Children" and "One Life to Live." The new website was first released on Thursday, August 15, before TOLN officially announced its unveiling yesterday. Previously, TOLN.com was an internet hub that solely enabled online viewers of "AMC" and "OLTL" to watch the soaps outside of Hulu's website. Eventually, TOLN.com, along with AllMyChildren.com and OneLifetoLive.com were all re-directed to Hulu.com. On Friday, August 2, TOLN announced plans to revamp its website in order to provide a "New, User-Friendly Web Portal and App" experience for viewers. It's unknown when TOLN plans to launch the app, which it said will be available for Apple's iOS and Google's Android platforms and will include exclusive clips, interviews, behind-the-scenes footage from each series and provide access to full length episodes. The TOLN app will work on all iOS (3G and Retina Display) and Android devices.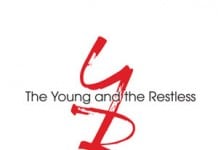 As previously reported, CBS' "The Young and the Restless" will honor the life of Katherine Chancellor on Tuesday, September 3 and Wednesday, September 4, when the soap opera pays tribute to the character and her portrayer, Jeanne Cooper, in a two-part memorial service. Per a website dedicated to the character, Katherine died on Thursday, August 1 after a short illness. Cooper died on Wednesday, May 8, also from a brief illness. Fan favorites Lauralee Bell (Christine), Tricia Cast (Nina Webster), Beau Kazer (Brock Reynolds), Adrienne Frantz (Amber Moore), Patty Weaver (Gina Roma) and Michael Damian (Danny Romalotti) will return for the service along with Cooper's real-life son, Corbin Bernsen, who will reprise his role as Father Todd who presides over Katherine's service. Damian will perform "That's When I'll Stop Loving You," the song that aired in the tribute episode dedicated to Cooper in May.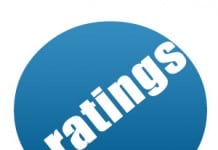 Ratings Report for the Week of August 5-9, 2013
As previously reported, Prospect Park's The OnLine Network will be presenting the season one finale of "One Life to Live" on Monday, August 19 with the release of episodes 54 and 55 on Hulu, Hulu Plus, iTunes and iTunes Canada.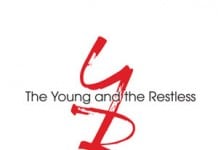 Just as the fall season gets ready to kick into high gear next month comes word that "The Young and the Restless" may have lost its head writer as a result of creative differences with the shows executive producer, Jill Farren Phelps. Josh Griffith, who took the reigns from Maria Arena Bell one year ago, has reportedly given notice to Sony Pictures Television and Bell Dramatic Television of his decision to leave.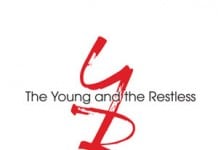 Beginning with today's episode of CBS' "The Young and the Restless," the citizens of Genoa City will honor the life of Katherine Chancellor, whose portrayer, Jeanne Cooper, passed earlier this year after a short illness. According to the network, loved ones of Katherine's will begin receiving postcards asking them to gather at the Chancellor Estate, where they'll learn that Katherine died while exploring the world with her husband, Murphy (Michael Fairman).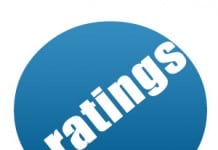 Ratings Report for the Week of July 29 - August 2, 2013 NOTE: Please do not copy and paste the entire ratings.  Thank you. NOTE: There...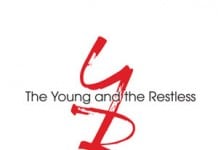 After portraying Phyllis Summers on CBS' "The Young and the Restless" for fifteen years, soap fans around the world thought they were saying goodbye to Michelle Stafford on the Friday, August 2 episode, when she vacated the role. Thankfully, that isn't the case. As stated in an interview with both Soap Opera Digest and TV Guide Magazine, Stafford left the number one rated daytime drama series for several reasons, some of which she'll never reveal, but one of which was to launch her new web series, "The Stafford Project."