Monthly Archives: May 2013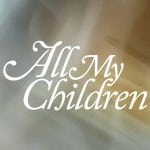 As previously reported, The OnLine Network has released a recap video that hopes to bring viewers up to speed on the goings on in Pine Valley on the network's "All My Children." At nearly 26 minutes in length, the 3-week Pine Valley recap is available online via Hulu.com (free) or Hulu Plus (via subscription).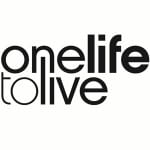 As previously reported, The OnLine Network has released a recap video that hopes to bring viewers up to speed on the goings on in Llanview on the network's "One Life to Live." At nearly 30 minutes in length, "Who's Who in Llanview" is available online via Hulu.com (free) or Hulu Plus (via subscription).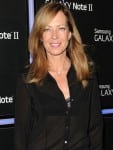 Allison Janney has acted in a slew of projects since leaving the role of "Guiding Light's" Ginger in 1995, including "The West Wing," "Mr. Sunshine," and "American Beauty," and she just filmed a new spot as a guest on "Bitter Party of 5," which "The Young and the Restless'" Michelle Stafford (Phyllis Summers) wants you to see!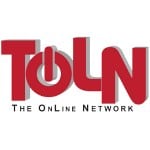 The Online Network (TOLN) has plans to catch all fans up on their favorite shows, "All My Children" and "One Life To Live."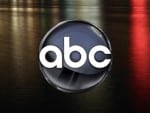 The revival of "All My Children" and "One Life to Live" could be just the start of cancelled network shows finding new homes in other places. Not only will "Arrested Development," a popular comedy Fox cancelled in 2006, continue on Netflix starting Sunday, May 26, but ABC's recently cancelled 'Body of Proof' may get a similar second chance!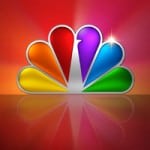 The world may know Anne Heche (Vicky Hudson, "Another World") as the wife of Ellen DeGeneres, but the successful actress has carved a path of her own and is about to shine in NBC's "Save Me," a new comedy that will have the Emmy nominee talking to God!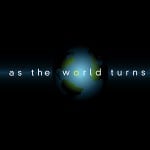 The harrowing real-life case of Jodi Arias has gripped the nation for months, and hot off the heels of the 28-year-old woman's conviction last week for murdering her former lover, Travis Alexander, comes a Lifetime original movie detailing Arias' life and the details behind the killing that shocked America.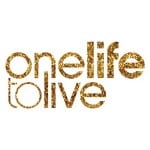 The onscreen sparks between "One Life to Live's" Melissa Archer (Natalie Buchanan) and Josh Kelly (Cutter Wentworth) have definitely been worth noticing, but could the actors truly see their characters forming a meaningful relationship? Or will their fling be over in a hot second? We caught up with the pair to find out!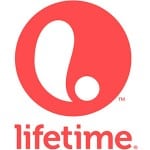 With just one month left before the premiere of Lifetime's "Devious Maids," the cable network has released key art material highlighting Ana Ortiz ("Ugly Betty"), Dania Ramirez ("Entourage"), Roselyn Sanchez ("Without a Trace"), Edy Ganem ("Livin' Loud") and Judy Reyes("Scrubs") as five ambitious maids who, while working for the rich and famous in Beverly Hills, dream of wealthy lives of their own. Sadly, murder is at the center of their world as one of their fellow maids is murdered and the quintet makes it their mission to find out who committed the heinous crime. "Maids" also stars Susan Lucci (ex-Erica Kane, "All My Children"), Matt Cedeno (ex-Brandon Walker, "Days of our Lives") and Brianna Brown (ex-Lisa Niles, "General Hospital"). Look for the series to premiere Sunday, June 23 at 10:00 PM ET/9:00 PM CT on Lifetime.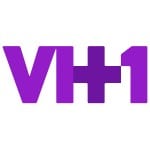 Has VH1 declared war on daytime? That's what it seems, as the music network has added the talk show "Gossip Table" to its lineup, an addition that could give existing talk shows a run for their money!
It's time to shout, "Vegas, baby!" because "The Young and the Restless'" Christian Jules LeBlanc (Michael Baldwin) and Max Ehrich (Fenmore Baldwin) and headed to the City of Sin for a special Up Close & Personal fan event.
NBC's popular comedy, "The Office," just aired its final episode, but fans of the single-camera mockumentary may have something similar to look forward to: "Days of our Lives" stars Shawn Christian (Daniel Jonas) and Freddie Smith (Sonny Kiriakis) have teamed up with Jack Briggs and Nate Hartley to create "Addicts Annonymous," a possible web-bound comedy that brings the Peacock Network's Dunder Mifflin-based show to mind — with a slight "The Breakfast Club" twist!
According to Deadline Hollywood, Gretchen Berg and Aaron Harberts have been named executive producers of ABC's "Revenge." In their new position, after signing new two year deals with ABC Studios, the duo will join executive producer Sunil Nayar, who recently replaced series creator Mike Kelley as showrunner, as the leaders of the just renewed Sunday night soap opera. Their appointment begins with the shows third season premiering in the fall.