Monthly Archives: May 2013
Snoop Lion returns to The OnLine Network's "One Life to Live" beginning Tuesday, May 28. TOLN has released the following video highlighting Lion's upcoming appearance(s) on the soap as part of his collaborative work in the creation of "Brand New Start," the new theme song used by "OLTL," sung by IZA, who is newly signed to Boss Lady Entertainment and Snoop Lion's Berhane Sound System label.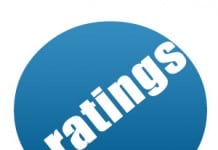 Ratings Report for the Week of May 13-17, 2013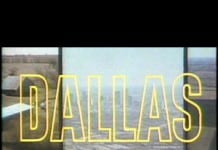 87-year-old "Dallas" actor Steve Forrest (ex-Wes Parmalee/Ben Stivers) passed away on May 18 in Thousand Oaks, California. In addition to his primetime soap role, the Texas native — who was discovered by Hollywood legend Gregory Peck — was known for television roles in "S.W.A.T.," "Murder, She Wrote," and "Gunsmoke," as well as in film roles like "Prisoner of War" (opposite Ronald Reagan), "Heller In Pink Tights" (with Sophia Loren), "The Flaming Star" (with Elvis Presley) and "The Longest Day" (with John Wayne).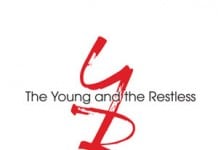 As previously reported, CBS will air "The Young and the Restless: Tribute to Jeanne Cooper," in place of an original episode of "Y&R," on Tuesday, May 28. In a newly released clip, Daniel Goddard (Cane Ashby) says, "My favorite thing that Jeanne would do is on cue, cuss at Jess Walton [Jill Foster Abbott]," He added, "...I would get Jeanne to say things to Jess that would make a truck driver just freak out."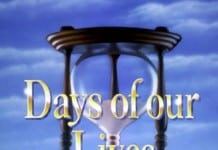 "Days of our Lives" Freddie Smith (Sonny Kiriakis) and Shawn Christian (Daniel Jonas) have a lot to celebrate: In addition to surpassing their Kickstarter page donation goal for their new project, "Addicts Anonymous," a new star has joined the cast: "Full House" alum, Lori Loughlin!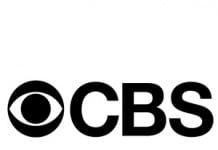 On Monday, June 24, CBS premieres the highly anticipated summer event drama series, "Under the Dome," based on Stephen King's best-selling novel. With an order of 13 episodes, "Dome" follows the story of a small town that finds itself suddenly sealed off from the rest of the world without any explanations. Viewers will get to see how the town deals with the seclusion and their fight to get out.
CBS Daytime's "The Price is Right" and "The Bold and the Beautiful" are joining forces with "The Young and the Restless" to pay tribute to the life of the late Jeanne Cooper, who for more than 39 years portrayed Katherine Chancellor on daytime's most watched drama series.
Many of you have probably not heard the full theme song used for "All My Children" titled "We Are The Love" by Imaginary Friend, but no one has heard the full "One Life to Live" theme titled "Brand New Start" by IZA, who is newly signed to Boss Lady Entertainment and Snoop Lion's Berhane Sound System label, until now!
With both "All My Children" and "One Life to Live" rocking it out on their new TOLN online home as well as having quite a fan following on social media sites, it's no surprise that the shows also have an incredibly fun Pinterest page! From character albums, to behind-the-scenes albums, new pics, vintage pics and everything in between, the page has plenty of album-worthy entertainment. So sit back, relax and enjoy scrolling through everything Llanivew and Pine Valley have to offer!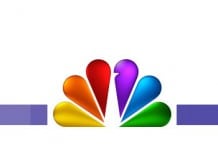 NBC will be releasing a slew of new primetime programming this fall, all of which the network's Chairman, Robert Greenblatt, hopes will be bolstered in February on the heels of the Winter Games in Sochi, Russia. "The overriding strategy this year was to develop enough strong comedies and dramas to take advantage of the promotional heft of the Winter Olympics and devise two schedules for the upcoming season: one for fall and a slightly different one for midseason. I'm pleased to say that our development groups — headed by Jennifer Salke (scripted) and Paul Telegdy (alternative/reality) — really delivered," Greenblatt said. "And aside from our Olympics planning, we also wanted to create better flow and compatibility on each night, and deploy our strongest lead-in ('The Voice') to maximum effect."