FINAL SCENE: Jeanne Cooper as Katherine Chancellor on 'The Young and the Restless'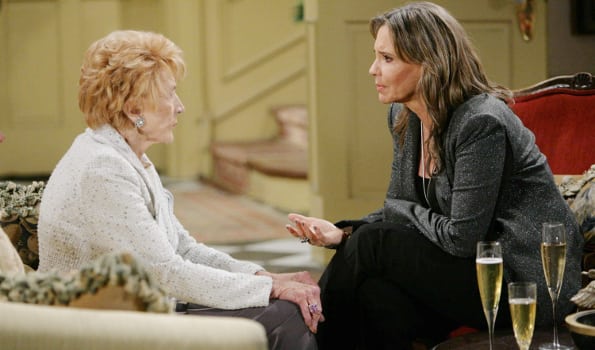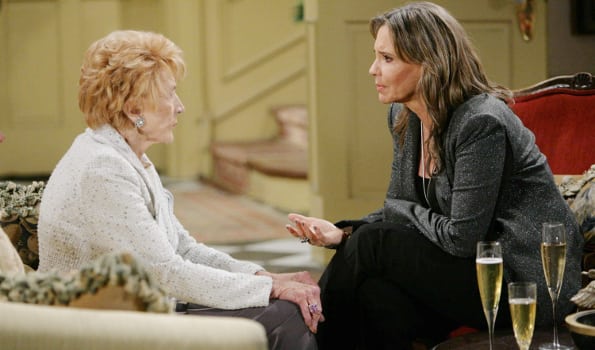 In her final words on CBS' "The Young and the Restless" as Katherine Chancellor (aired on Friday, May 3), Jeanne Cooper says to Jess Walton's Jill Abbott, "I believe I can manage. Thank you, though," when Jill asks if Katherine needs help getting up the stairs. Katherine's final word was "Goodnight" as Jill watched her climb up the steps. Word of Cooper's final scene came to light courtesy of "Y&R" script editor Brent Boyd on Twitter.
Soap Opera Network has also learned Cooper's final scenes were taped on Tuesday, March 26, the same day "Y&R" celebrated its 40th anniversary.