Monthly Archives: March 2013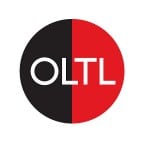 As part of their partnership with Universal Music Group, which allows The OnLine Network (TOLN) to "provide compelling recorded music and songs, and artist cross-promotion and integration, to a powerful new audience," Prospect Park has cast Jessica "Jessie" Malkouti from Jessie and the Toy Boys in a role on "One Life to Live" as, what else, an aspiring musician.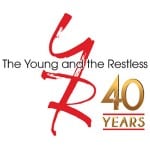 CBS' acclaimed daytime show, "The Talk," joined the long list of outlets celebrating "The Young and the Restless'" 40th anniversary with a special episode featuring some of the sudser's most popular stars — and it was definitely a not-to-be missed event for fans of the long-running show.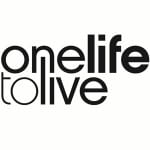 Ok, all you Roger Howarth (Todd Manning) fans: There may be a lot of brouhaha surrounding the beloved soap star's status with "General Hospital" at the moment, but you can breath a sigh of relief when it comes to "One Life to Live": He's definitely making an appearance in Llanview, and here are the new photos to prove it!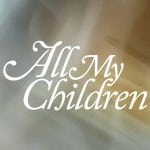 Soap Opera Network has learned that television newcomer Caitlainne Rose Gurreri has landed the heavily recurring role of Eileen on TOLN's "All My Children." The actress is understood to be featured alongside Sal Stowers (Cassandra Foster) in a ripped from the headlines like storyline that sources say finds the characters of Jesse Hubbard (Darnell Williams) and Zach Slater (Thorsten Kaye) working together to bring down Vlad and Yuri, who are involved in a sex trafficking ring.
As previously reported, beginning Friday, March 29 at 10:00 PM ET/PT and running through Monday, April 1 at 12:00 AM ET/PT (Sunday night/Monday morning), SOAPnet will be airing a 50-hour marathon of 50 classic episodes from the 50 years of ABC's "General Hospital."
Two women return, and another surfaces for the first time on "The Bold and the Beautiful" next week.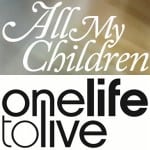 As the old saying goes, a happy employee is a productive employee. And that must be a mantra Prospect Park believes in. According to the actors who have signed on to the serial dramas, "All My Children" and "One Life to Live," the production company — headed by Jeff Kwatinetz and Richard Frank — has batted a thousand when it comes to being respectfully in charge. And the end result, as the performers preview, is pure magic.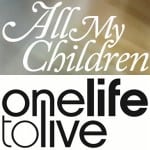 On Monday, March 18, Soap Opera Network was the first to report that Hulu had released a new premiere trailer for TOLN's "All My Children" and "One Life to Live." We've now since learned that Prospect Park hired Catalano Productions (@TorreCatalano) to produce the pre-launch material with Mad Machine Films (@MadMachineFilms on Twitter) signed on as the masterminds behind the editing of the "Living in America" themed video.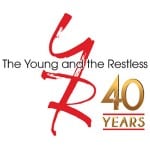 On Friday, April 5, "The Young and the Restless" stars Melody Thomas Scott (Nikki Newman), Peter Bergman (Jack Abbott), Doug Davidson (Paul Williams), Lauralee Bell (Christine Williams), Jeanne Cooper (Katherine Chancellor), Jess Walton (Jill Abbott), Joshua Morrow (Nick Newman) and Michelle Stafford (Phyllis Summers Newman) are scheduled to appear on Hallmark Channel's new series "Planet 360" in celebration of "Y&R's" 40th anniversary, which will air on Tuesday, March 26 on CBS.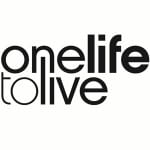 On Wednesday, March 20, Alex Kruglov, Head of Content Acquisition, Hulu, visited the set of the internet hub's recent acquisition of TOLN's "One Life to Live." In a posting on Twitter, Kruglov said, "Holy cow everything looks impressive. Excited to launch it and #AMC on 4/29." The tweet was accompanied by a behind the scenes photo that shows actress Florencia Lozano in a scene as Tea Delgado in a beautiful new set presumed to be her characters newly re-designed digs. It was previously feared by many fans that both "OLTL" and "All My Children" would go the route of Peapack, NJ as "Guiding Light" did in its latter years in order to save on production costs.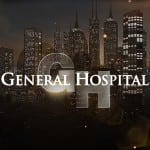 It's only been a few weeks since "General Hospital's" Brandon Barash (Johnny Zacchara) announced that he was ending his six-year stint in daytime, and the actor already has a primetime role in the works: He'll be playing a stripper on Fox's crime comedy-drama, "Bones"!
Nobody does shockers better than daytime dramas, and today's episode of "General Hospital" is going to prove it! In light of the soap's 50th Anniversary celebration, headwriter Ron Carlivati teases that fans better hold onto their seats, because four huge surprises are on the way!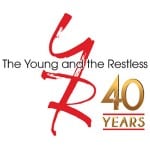 Soap Opera Network brought you the truth about "The Young and the Restless'" hot hunks, and now Entertainment Tonight is bringing you even closer to the soap's sexy studs!