Monthly Archives: March 2012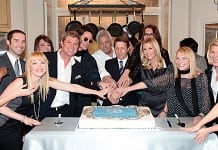 On Monday, March 19, "The Talk" will celebrate 25 years of CBS' "The Bold and the Beautiful," with a special commemorative show featuring much of the current cast including John McCook, Texas Battle, Jacob Young, Katherine Kelly Lang, Kimberly Matula and Heather Tom.
Prior to our posting the press release from the Disney/ABC Television Stations Group which revealed the premiere date of "Katie," Soap Opera Network learned via its sources that ABC had quietly been informing their affiliates of the pending cancellation of "The Revolution," which has greatly underperformed in key demographics and viewership compared to the series it replaced ("One Life to Live") back in January.
On Thursday, March 15, 2012, the Disney/ABC Television Stations Group released a press release (see below) informing stations across the country of its plans to launch the long anticipated talk show "Katie," hosted by news personality Katie Couric, on Monday, September 10. What wasn't stated was "General Hospital," which currently occupies the planned 3:00 PM ET/2:00 PT/CT timeslot for Couric's talk show, is likely to air its final episode in that timeslot on Friday, September 7. As we all know ABC is scheduled to turn over the timeslot to its affiliates, which will allow them to air various programming across their stations, including the option of airing "Katie."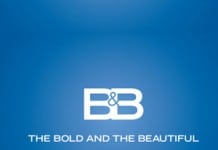 Ratings Report for the Week of March 5-9 2012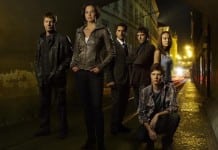 "Missing" Debuts with ABC's Biggest Audience in the Time Period in 14 Months and As TV's Most-Watched Drama Debut in the Opening Hour of Prime in 1-1/2 Years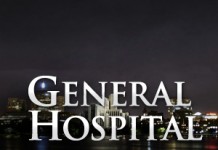 Call it the case of a pissed off audience or call it a fluke, but whatever it is the mystery of where "General Hospital's" audience went by its Friday, March 2, 2012 episode is up in the air.
Two more long time "General Hospital" writers leave.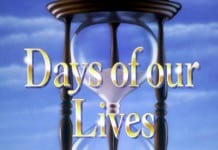 Ratings Report for the Week of February 27 - March 2, 2012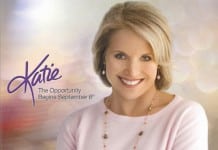 On June 6, 2011, ABC finally announced (after months of rumors) that it had signed a deal with former "CBS Evening News" anchor Katie Couric to host a new daily syndicated talk show, and that said show would replace veteran soap opera "General Hospital" in the 3:00 PM ET/2:00 PM PT/CT timeslot. While initially the decision brought fear to soap opera fans, who only two months prior learned that ABC Daytime's two other veteran soaps ("All My Children" and "One Life to Live") would be replaced by two new food and lifestyle centered talk shows ("The Chew" and "The Revolution"). Now nearly a year since the announcement, it looks like Katie Couric may just be the lifesaver "General Hospital" desperately needs.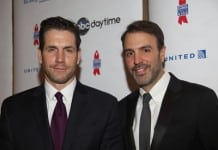 Frank Valentini and Ron Carlivati, who took over the reigns as ABC's new executive producer and head writer for "General Hospital," are now on the world wide web courtesy of Twitter, the social networking media giant.