SOAPnet got the scoop at Darin Brooks's party to celebrate the nominees for the 2008 Daytime Emmys.
---
We caught up with Sherri as she prepares to host the 2008 Daytime Emmys.
---
powered by SOAPnet.com
---
Sunday, June 22, 2008 9:32 PM |
By Scotty Gore
---
(SoapOperaNetwork.com) — The 35th Annual Daytime Emmy Awards and "One Life to Live."
Greetings soap opera connoisseurs. Once more procrastination has become my Kryptonite. It's so hard to set down and write a column this time of year because there is so much to do outside. But then again, it is hot, and typing is a painless activity while cooling off under the air conditioner. So sorry this column is a little behind schedule, but you know what they say…..better late than never.
Ha ha. Anyway, on to the Llanview lowdown…
Last Friday night, the 35th Annual Daytime Emmy Awards were handed out in their typical lackluster fashion. Hosts Cameron Mathison and Sheri Shepherd made for a grueling two-hour snooze fest block of time that we will never get back.
Two thoughts first came to mind as I turned on ABC to watch the debacle. First, Sheri Shepherd seems really annoying and overanxious, and second, is there any program that ABC won't use as an opportunity to pimp Cameron Mathison?
But beyond the oblivious, there were a few other things about this year's Daytime Emmy Awards that really grinds my gears.
First is the severe lack of any "One Life to Live" recognition in all but one of the acting categories. In fact the only "OLTL" actor even nominated for anything was Brian Kerwin (Charlie Banks), and he lost. I don't get it. "One Life to Live" has the best cast on daytime, yet they are routinely shut out year after year after year. Granted other soaps have some terrific actors as well, but "OLTL" appears to have cornered the market in that regard. So how is it that they get shut out of the Emmys when "General Hospital" gets nominated for nearly everything?
Remember last year when Genie Francis won an Emmy for only a month's worth of episodes? Or this year when Anthony Geary won an award for a sub par six-month performance?
And the kicker of it all was when "GH" won the Daytime Emmy for 'Outstanding Daytime Drama,' and hearing Executive Producer Jill Farren Phelps rudely proclaim while prancing on stage to accept her undeserved statue that "This was expected." That one left me scratching my head and repeating "REALLY?!?" I kept watching the clock and waiting and hoping for the network to cut off her acceptance speech like they did in 2005. I have nothing but contempt for this woman and this soap. Although my mother watched "GH" while I was growing up, and that I was named after two characters on the soap, I have slowly manifested a hatred of all things "General Hospital." I suppose it is due in part to the royal treatment it receives in comparison to "All My Children," and especially to "One Life to Live." It boggles my mind how "General Hospital" can receive a Daytime Emmy for crap on a stick, when there were three other, much more deserving, nominees. There was "The Young and the Restless," who has long been daytime's number one sudser, next there was "Guiding Light," the longest running soap who celebrated its 70th anniversary last year, and then there was "One Life to Live," who has increased substantially since the dismissal of Head Writer Dena Higley (and the promotion of Ron Carlivati to that position). But once again, "GH" wins an award they do not deserve. But what else is new? The Daytime Emmy Awards have been a joke for years now. It's no wonder the over-the-top broadcast losses viewers and interest with each consecutive year. And, as if Phelp's snarky comment was not a big enough slap in the face to the other three nominees (especially "OLTL"), then seeing ABC Daytime President Brian Frons setting
in his usual spot at the "GH" table certainly took the icing on the cake. Hey Mr. B.S. Frons (and yes, those are his actual initials), "GH" wasn't the only ABC soap nominated for the top honor you know. But seriously, he is slowly sucking the life out of ABC's Daytime schedule. And what does his terrible job performance earn him from his bosses? One promotion after another. Imagine that. And the most frightening part in all this is that, except for our last names and one letter in our first names, both Frons and I have the same name. His first and middle names are Brian Scott, whereas mine are Bryan Scott…. that's some freaky stuff if you ask me. And I just think God that Jill Farren Phelps got out of Llanview when she did. Just imagine what "OLTL" would be like today had she still been in charge. Yikes. But anyway, I digress…
Since Daytime Emmy Awards were first handed out in 1972, the majority of past and present soap operas have won the category of 'Outstanding Daytime Drama' at least once. "General Hospital" tops the list with 10 wins in the category (1981, 1984, 1995, 1996, 1997, 1999, 2000, 2005, and 2008). Next up on the list is "The Young and the Restless" with 7 wins (1975, 1983, 1985, 1986, 1993, 2004, and 2007 [tied with "Guiding Light"]). Third is "As the World Turns" with 4 wins (1987, 1991, 2001, and 2003). In a three-way tie for fourth place on the list are "All My Children" (1992, 1994, and 1998), "Guiding Light" (1980, 1982, and 2007 [tied with "Y&R"]), and "Santa Barbara" (1988, 1989, and 1990). In fifth place is "Ryan's Hope," with wins in 1977 and 1979, and "The Doctors," with wins in 1972 and 1974. The sixth place spot is a four-way tie between "Another World" (1976), "Days of Our Lives" (1978), "The Edge of Night" (1973), and "One Life to Live" (2002), each with one win. And seventh place consists of "Passions," "Loving," "The City," "Port Charles," and all other since cancelled soaps who never won a Daytime Emmy for 'Outstanding Daytime Drama.' On a related note, also fitting into that last category is "The Bold and the Beautiful," which holds the distinction of being the only one of the eight current daytime dramas to have never won the category.
I believe that "OLTL" would have had a decent shot at winning the category this year had they submitted two good episodes from the past year, instead of just one. They made a good decision to submit the episode featuring the death of Asa Buchanan. But their kiss of death was with their second submission, one of the craptastic "Prom Night: the Musical" episodes. For those of you who have valiantly attempted to erase that vomit-inducing memory from your craniums, I'm going to rub a little salt in the wound. "Prom Night: the Musical" was a week's worth of episodes centering around Starr and Cole's high school prom. And yes, for any who may have missed it, it was as good as it sounds. It was like nails on a chalkboard. And not even the wonderful performances of Kathy Brier, Jason Tam, and Brittany Underwood could save the sinking ship. I think that, by submitting that episode as their second choice, "OLTL" sealed their fate in losing the 'Outstanding Daytime Drama' category at last week's Daytime Emmy Awards. After doing a little research, I discovered that 2008 marked "OLTL's" sixth nomination for 'Outstanding Daytime Drama' in the Daytime Emmy's 35-year history; it also marked their fourth loss in the category. "OLTL's" other nominations occurred in 1973, 1983, 2000, 2002 (in which it won), and 2007). And, while "OLTL" has lost more times than it has one, it is interesting to note that four out of its six nominations in the category have occurred within the past eight years.
On the plus side, "OLTL" was nominated in several technical categories, winning six of them. Nominations included the categories of "Outstanding Achievement for Casting for a Drama Series," "Outstanding Achievement for Multiple Camera Editing for a Drama Series," "Outstanding Achievement in Music Direction and Composition in a Drama Series," and "Outstanding Original Song."
Wins for "OLTL" came in the technical categories of "Outstanding Achievement for Costume Design for a Drama Series," "Outstanding Achievement for Lighting Direction for a Drama Series," and "Original Song" (two "OLTL" songs won in this category, 'Chemistry' and 'Little Starr'). Also, "OLTL" was nominated fro and won in the "Best Directing" and "Best Writing" categories. It feels so good to be able to say Award Winning Head Writer Ron Carlivati. Has a nice ring to it, don't you think? I think it does. Congratulations to everyone at "OLTL" who won Daytime Emmys this year, especially the directing and writing staffs. It was well deserved and long overdue. Keep up the good work! I am so proud of "OLTL" right now, and cannot wait for the 40th anniversary celebration next month.
With the 40th anniversary of "OLTL" coming up on July 15th, please share your thoughts and memories of the soap's long history. I just may use some of your comments in a special edition of the column on July 15th.
Well, that's all for this edition of the column. I hope you enjoyed this edition of the column. Thanks for reading and patiently enduring my twice a month ramblings. Take care and see you next time.
And until next time remember, we only have "One Life to Live" …..
By Angela Rosa
---
(SoapOperaNetwork.com) — The citizens of Pine Valley put their cards on the table.
THIS WEEK ON: ALL MY CHILDREN
Tad manages to cheer up a withdrawn Kathy while trying to convince Jake to stay in town. Colby benefits when Adam tries to secure her votes at Chandler Enterprises with some expensive early birthday gifts. JR and Babe continue to grow closer. Tad knows that Kathy is missing Julia.
In the Name of Love

Frankie refuses to believe Randi is a prostitute. Angie and Jesse take notice as their son refuses to leave his new friend's side. Angie observes as Jesse tries to get answers about Randi's beating. The cops end up giving Jesse a lead after initially brushing him off. Randi comes clean with Frankie; meanwhile, Jesse sets a trap for Randi's pimp. Realizing it's the only way he'll truly be happy, Angie tells Jesse to go ahead and take the Chief of Police job. Frankie's involvement with Randi concerns Angie.
Harem Mayhem

Annie is sure a missing Greenlee is with Ryan and ends up getting into it with Kendall over her business partner. Meanwhile, at the marina Greenlee surprises Ryan with a boat ride and the two friends confide in each other. Greenlee insists to Aidan that she just wants to be friends but is flustered by his flirting and makes a hasty retreat. Wanting to prove to herself that she can be friends with a man, Greenlee tries to convince Jake to move in with her. Jake is resistant to Greenlee's offer but has a change of heart after learning that Richie is walking around a free man. Aidan admits to Jake that he wants Greenlee back and asks his friend to keep a close eye on his ex.
Sibling Dysfunction

Zach roughs up Richie but gets little satisfaction in doing so. Myrtle tries to talk sense into Zach, pointing out he would never be at peace with himself if he takes further action against Richie. Annie, Ryan, Zach, Kendall, Babe and JR gather in the courtroom for Richie's arraignment. Richie destroys Annie's credibility on the stand when he forces her to admit that she gave false testimony against him when he was sent to jail several years earlier. Richie is released on bail but is ordered to wear a monitoring device. Annie feigns shock at the turn of events. Zach decides to bring Ryan in on his plan to make Richie disappear once and for all. Annie reminds Richie to make good on their deal before he skips town. Richie heads to Fusion where a tentative Kendall, Babe, Greenlee and Amanda are pulling an all night brainstorming session. Zach and Ryan find an unconscious Annie in Richie's motel room. Zach grows suspicious of Annie. A lethal Richie prepares to make his move.
In & Out of Lockdown

Jack informs Erica that the judge won't allow Carmen to be released to work for either one of them. A determined Erica later blackmails Adam into employing Carmen at his mansion and giving her room and board. Carmen and Erica share an emotional goodbye. Erica's new cellmate could spell trouble. Samuel visits Erica to take a look at the conditions in solitary confinement in an attempt to bring reform. Samuel and Erica end up locked in the cell together when the prison suddenly goes into lockdown.
SON ALERTS: WEEK OF JUNE 30, 2008

Monday: Things don't look good for Babe. Krystal pushes Adam away. Erica and Sam find a way to pass the time while in solitary.
Tuesday: Babe plays along with a delusional Richie. Zach, JR and Aidan are hot on Babe's trail. Angie makes Randi face some cold hard truths about herself.
Wednesday: Richie is no match for Kendall, Greenlee and Babe. Erica and Samuel continue their flirtation. Krystal feels guilty after sharing a kiss with Adam.
Thursday: Annie tries to cover her tracks. Too much liquor really loosens Colby's lips. Kendall, Greenlee and Babe's joy is short lived.
Friday: Encore Presentation of February 18, 2008 Episode.
Wednesday, June 18, 2008 1:17 AM|
By Scotty Gore
---
(SoapOperaNetwork.com) — Natalie and Jared crash Nash's funeral, prompting Jessica to damn them to hell.
THIS WEEK ON: ONE LIFE TO LIVE
Tina confesses to Sarah and Cristian that she is the Princess of Mendorra, and that Jonas is trying to steal the crown jewels away from her. Jonas, meanwhile, bumps into Talia and later locates Tina in Angel Square. Thanks to the canine David Vickers, Tina is able to escape Jonas' reach. Natalie and Jared find Tina's dog and decide to take him home with them. Talia lures Sarah into a trap and tricks Antonio and Cristian into coming to the diner. Cristian confesses to Antonio, and takes him to the studio to interview Tina. Concerned when Talia and Sarah are nowhere to be found, Cristian and Antonio receive a call from Jonas saying he has both women.
The Main Event: The Stages of Grief

Viki provides Jessica with a shoulder to lean on as the day of Nash's funeral arrives. Jared and Natalie understand they are now the black sheep of the Buchanan family. Jessica fumes with anger when Clint announces that he and Bo will not be pressing charges against Jared due to their deal with Natalie. As Jessica's family and friends begin to assemble, Nash's funeral ceremony gets under way. Viki, speaking from her own past experiences, assures her daughter that she will get through this. An unwelcome Natalie and Jared ease drop on the service. While Jessica is speaking, Roxy accidentally lets it slip that Jared and Natalie are in attendance. In front of her loved ones, Jessica publicly condemns Jared and Natalie by claiming they have Nash's blood on their hands. After the funeral, Jessica becomes overwhelmed with emotion when she returns to the cottage for the first time since Nash's death. Feeling tremendous guilt, Jared and Natalie confide in one another. Clint and Nora find solace in one another's arms. Jessica's mourning for Nash reawakens her dark side.
John visits Blair, who is unaware that Starr plans to give her baby up for adoption. Starr asks John for help convincing Cole that adoption is their best option. Blair and John realize Starr and Cole have a difficult decision to make. Blair is floored when Todd's lawyer serves her with divorce papers, even though she realizes their marriage has been over for a while now. Todd's lies continue to mount as he tells Marty that, after the accident, John left her to die and is responsible for her present condition. John arrives at Todd's doorstep. Marcie, claiming that it would be impossible, tests Michael's reaction to the thought of adopting Starr's baby. Meanwhile, Starr won't let go of the idea of Marcie adopting her unborn child. Cole checks with Nora to determine if he has any rights to the child and announces his intent to sue Starr for custody. Todd dodges John's questions about the x-rays. John uses his wits to gain entry into Todd's home after Todd leaves for Nash's funeral, and searches the premises. After Keys prevents him from discovering Marty, John interrogates a panicky Janet. Marcie is vague when she tells Gigi she might be able to adopt a baby.
Around Town:

Viki and Charlie are miserable and lonely. RJ writes Lindsay a note stating that he will keep her secrets. However, Lindsay panics when Bo accidentally delivers the note to Nora. Nigel and Nora become obstacles in Lindsay's plan to retrieve the note. Bo shocks Lindsay by asking her to marry him. As she answers his proposal, Lindsay contemplates coming clean to Bo. Dorian's plan to have Addie re-committed to St. Ann's leaves her with egg on her face. Rex's icy behavior toward her depresses Roxy. Rex introduces himself to Brody, who is enjoying pretending to be Shane's biological father.
SON ALERTS: WEEK OF June 30, 2008

Monday: Tess plots her revenge against Natalie and Jared. Dorian receives a spiritual visit from late husband Mel Hayes. Tina tries to cut a deal with Jonas.
Tuesday: Tess taunts and tortures Natalie and Jared. Madam Delphina presents the Cramer women with several interesting predictions. Marty quizzes Todd about her past life.
Wednesday: Marty is presented with Todd's view of the truth. Charlie sets out to find out what, or whom, is responsible for his blackout. Cole and Starr attempt to reconcile.
Thursday: While being held in a dungeon, Sarah and Talia receive a surprise visitor. Will history repeat itself at Bo and Lindsay's wedding? Princess Tina of Mendorra is reunited with her Prince, who is a familiar face to many in Llanview.
Friday: Encore Presentation of May 9th, 2008 episode, in which Snoop Dogg performs at Adriana's bachelor party. John and Blair search the boardwalk for Starr and Cole. On the verge of getting an abortion, Langston confesses to Dorian that Starr, and not her, is the one who is pregnant. David spies Natalie lip locking with "Uncle Jared."
Tuesday, June 17, 2008 10:57 PM|
By Xavier Toups
---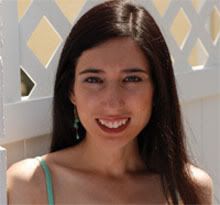 (SoapOperaNetwork.com) — Sara A. Bibel is a soap opera writer who's written for CBS's "The Young and The Restless" and ABC's "All My Children." She began her daytime career in 2000 as an Assistant to the Producers/Story Coordinator for "Y&R." In 2004, Bibel was promoted to the writing staff as a Breakdown Writer and Script Writer. In 2007, she left "Y&R" and joined "AMC" where she wrote for a short time. While writing for "Y&R," she earned a Writers Guild Award in 2005, 2007 and a Daytime Emmy in 2006. Bibel grew up in Berkeley, California and later attended Harvard University, majoring in English and American Literature – she insists despite the way that sounds, her childhood was more "Gilmore Girls" than "Gossip Girl."
Xavier Toups: Did you grow up watching soaps?
Sara Bibel: My best friend got me into "AMC" in junior high. When I was in elementary school, my babysitter was a big "Y&R" fan. Little did I know how useful the hours I spent watching with her would be.
Toups: When/Why did you decide to become a soap opera writer?
Bibel: My junior high diary, in addition to the embarrassing passages about my crushes and arguments with my mother contains paragraphs about my dream of writing soaps.
Toups: How did you get your first job in the soap opera industry?
Bibel: After college I landed a job in Columbia-TriStar's TV research department – the department that handles Nielsen ratings and focus groups. I asked to cover the studios soaps – "Y&R" and "Days Of Our Lives." I went as crazy with it as the SON [Soap Opera Network] ratings thread. [Laughs] I also took a soap writing course through UCLA Extension. "Y&R's" then Coordinating Producer Nancy Wiard was a guest speaker. That was how she found out I was interested in writing. When the Story Coordinator position opened up, she invited me to interview for the job.
Toups: What does a Story Coordinator do?
Bibel: The job entailed inputting the Head Writers edits for the scripts and formatting the scripts, helping with continuity and story research (finding flashbacks for montages, keeping track of things like characters addresses and birthdays), clearance issues (can we legally reference a specific book title? etc.), serving as a liaison between the writers and the producer/production staff. For example, if the set decorator had a question about what the writers wanted a set to look like, she'd ask me and I'd get the info for her. It was pretty much a writers assistant/script coordinator. The job had the title Assistant to the Producers when I started — a relic of what the job had been back in the '70s. After a couple years, the title changed to more accurately reflect my responsibilities.
Toups: Did you write scripts or breakdowns at "Y&R" and do you have a preference?
Bibel: I wrote both over the years. Breakdowns are fun because the whole writing team works together and Breakdown Writers get to work directly with the Head Writers. I liked writing scripts because I enjoy writing dialogue. From a lifestyle standpoint, writing scripts was great because as long as I got my scripts in on time I had complete freedom to create my own schedule – if I wanted to stay up until 2:30AM writing, then sleep in the next morning I could.
Toups: Would you ever want to be a Head Writer?
Bibel: If I had the chance, I'd definitely go for it. I think every soap writer and viewer dreams about it. I won't claim that I'd be brilliant. It's the most difficult writing job in the entertainment industry. Not only does a Head Writer have to come up with a tremendous volume of material, but there are numerous administrative responsibilities, not to mention constant meetings with the network executives and actors.
Toups: Do you remember the first episode you wrote?
Bibel: I believe it was one of the episodes where Kevin was in the hospital after being beaten in prison.
Toups: What are some of your favorite episodes you wrote at "Y&R"?
Bibel: Michael and Lauren's wedding. I was honored that they entrusted a relative newbie with such an important show. Any episode with an Abbott family breakfast. The episode with the first big Kevin-Tom confrontation. The episode where everyone in Genoa City learned John Abbott died – not my idea. I swear! Originally the material didn't have anyone but the Abbotts reacting, but I felt strongly that his death should impact the whole town. That was one time when I felt my ideas enhanced the material.
Toups: Was there any storylines or events that didn't happen but you wish it did happen and vice-versa?
Bibel: Story plans change for all sorts of reasons, both from external suggestions and stories simply evolving from their original design. With that caveat…
Originally, Victor's epilepsy was going to be a much more complicated story. It was going to propel Victor back towards Ashley and Nikki towards Jack. I think that would have been interesting.
When she first came back, Victoria was going to work for Jabot, in opposition to the rest of the Newmans. That could have been fun.
Lily and Daniel were supposed to experience realistic financial and emotional struggles as married teens.
Hindsight is 20/20… Things I wish hadn't happened: In retrospect, in my honest opinion, Cassie shouldn't have died. She was a core character played by a great actress who was just getting old enough for teen storylines. A Cassie/Daniel/Lily triangle could have been a great story with multi-generational impact given the connections between their parents. John Abbott shouldn't have died either.
Toups: What storylines did you really enjoy writing?
Bibel: The Tom storyline. I'd been a huge fan of Roscoe Born since his days as Mitch Lawrence [on "One Life To Live"] and Robert Barr [on "Santa Barbara"]. It was a thrill to write for him and I thought Tom was a great villain.
Daniel & Lily eloping. I thought Daniel and Lily had a sweet, fun romantic dynamic and I enjoyed their parents' attempts to keep them apart backfiring so dramatically.
The beginning of "Phlick" [Phyllis/Nicholas]. It was the biggest risk "Y&R" took during my tenure, since Nick and Sharon were the show's "franchise" couple, but it turned out to bring out new sides of all three characters. It evolved in a way I wouldn't have expected, but the beginning was electric and exciting.
The too-brief Nikki and Bobby flirtation. Not only did MTS [Melody Thomas Scott] and John Enos have great chemistry, but from a character perspective it made sense. Nikki's whole relationship with Victor was about her setting aside her working class roots to become a "lady", while Bobby liked her because of her roots.
The original "enemies" dynamic between Adrianne Leon's Colleen and Kevin. This is one of the few things that I can claim was mostly my idea, so I'll pat myself on the back. [Laughs]
Toups: What storylines did you not enjoy writing?
Bibel: The Abbotts losing Jabot. It broke my heart.
Daniel's porn addiction. It actually could have been a good story if it had been about a young guy who is married while everyone else in school is partying and hooking up, and he starts to feel like he made the wrong choice. It would also have been interesting if Lily reflected that attitudes of a lot of college aged women today who aren't anti-porn. Plenty of college girls appear in "Girls Gone Wild" videos. Lots of colleges have their own sex magazines. I'm not saying that either of those are good things, but they're out there. But we treated it like it was any other addiction and Lily basically clutched her pearls and acted like she'd never heard of porn before, despite her growing up in Europe in the fashion industry. We were also instructed not to play up the flirtation between Daniel and Amber even though she was sending him nude photos of herself. It was weird.
Jack and Nikki's senate campaign. This was hard to write because I wasn't really sure why either of them wanted to be senator. We didn't give the audience any reason to root for or against the Clear Springs development, so there was no reason to support one character or another. There was no pay off. It was just months of writing generic campaign dirty dealing.
Toups: What type of storylines do you love?
Bibel: Slow burn, genuine romances – Billy & Mac. Relationship of convenience turns to real love – Jake & Paulina on "Another World". Well structured business stories – Jack & Brad take over Newman [Enterprises]. Stories about strivers from lower-class backgrounds who are determined to make their way into high society – Jill Foster Abbott's entire life.
Toups: What type of storylines do you hate?
Bibel: Plots that aren't rooted in character history. They rarely satisfy the audience even if they'd be good stories in another genre. Social issue stories that are PSAs instead of character-based stories that touch on a social issue. Serial killers and unnecessary character deaths in general. The obsession with pregnancy related storylines. Sometimes they can be great, but they seem to have dominated daytime for the past 5 years to the exclusion of everything else.
Toups: How did you feel about the mass exit of long time "Y&R" writers, producers and directors?
Bibel: It was incredibly painful for everyone involved.

Toups: Were there any changes to the writing process when Lynn Marie Latham took over as Head Writer?
Bibel: We all had a shorter turnaround time for our assignments. There were constant personnel changes, so the atmosphere became far more tense.
Toups: What soaps do you currently watch?
Bibel: I'm trying to keep track of every show now that I'm blogging, but at the moment "One Life To Live" is my favorite.
Toups: What soaps would like to write for?
Bibel: "Santa Barbara." [Laughs]
Toups: If you had the chance to work with any soap writer, dead or alive, who would it and why?
Bibel: Bill Bell. The man knows how to tell a story. His stories weren't slow; they were carefully plotted. He set up the dynamics between characters and played them in every single scene so that the audience was drawn in and anticipated the payoff. Then he delivered more than they expected.
Agnes Nixon because she is a genius. She managed to create three-dimensional characters that the audience cared about as if they were real-life friends. Her shows from the 70s feel more contemporary than many of today's soaps. She knew how to interweave plots like nobody else.
The Dobsons. "Santa Barbara" was a huge influence on me as a writer. It was such a witty, original show that trusted its audience was intelligent enough to handle sophisticated dialogue and satire. It also was incredibly romantic, creating supercouples that fans still remember. I had the privilege of meeting them one day when they visited "Y&R." They were smart but incredibly down to earth. It's a memory I'll always cherish.
Toups: What was your first impression when you first met Bill Bell?
Bibel: I was in awe. I couldn't believe the man whose career I'd followed since adolescence was shaking my hand and welcoming me to the show! I barely managed to stay calm. He was a warm, friendly man who truly was the heart of "Y&R."
Toups: What are you fondest memories of the "Y&R" writer's room?
Bibel: I had the privilege of learning from talented, experienced writers who were both mentors and friends. On a less serious note, one day only the female writers were in a blocking meeting. We set a routine conversation between Bobby and Paul in the steam room for entirely gratuitous purposes.
Toups: What are your highest and lowest moments in your soap writing career?
Bibel: Highest: Getting promoted to "Y&R's" writing staff. Winning a Daytime Emmy – a true dream come true. Lowest: Getting fired.
Toups: What are some of the positives and negatives in daytime right now?
Bibel: Positives: The incredible fan response to Luke & Noah on "As The World Turns." Ron Carlivati being promoted from within on "One Life To Live," doing great work, and slowly being rewarded in the ratings. Negatives: Falling ratings, the downsizing of writing staffs and casts for budgetary reasons after the writer's strike, the atmosphere of fear and pessimism within the industry that is reflected in the increasingly dark stories on many shows.
Toups: What do you think is the best way for a soap to hire a Head Writer, promote from within or bring in someone new who's never written for the show before?
Bibel: I don't think there's one right answer. Carlivati's doing a great job, but so did Michael Malone in his first go-round [at "One Life To Live"] and he was a novelist. I think people should be hired based on what ideas they have for that particular show, whether they truly understand its characters and history, not their reputation. As we've all seen, some writers do brilliantly on one show then not so well on others.
Toups: How do you think the downsizing of the writing staffs (elimination of Breakdown Writers) will affect the stories being written and the writers who write them? Do you think having Breakdown Writers is important?
Bibel: I think having enough people on staff is important to avoid burnout and maintain quality regardless of how the staff is organized. Right now some shows have a mandatory 7 day a week work schedule. That's not going to work forever. I know back in the day Harding LeMay did it on his own. What people don't realize is back then, writers were more or less left alone to do their jobs. Now on most shows the network goes through everything line by line. They can order changes that necessitate practically rewriting the entire week, but the writers aren't given extra time to implement these revisions, so people are basically writing and rewriting constantly. Most daytime shows have smaller writing staffs then most primetime shows despite doing ten times as many episodes.
Toups: As a fan of the genre, what are your hopes and wishes for the future of soap operas?
Bibel: I hope soaps are still on the air in 25 years. I'd like to believe that the next Gloria Monty exists — someone who has the vision and will to turn daytime into must-see TV again.
You can check out Sara Bibel's views on soaps at her wonderful blog at: Fancast.
Fancast also has full episodes of the entire CBS daytime line-up available for downloading.
Tuesday, June 17, 2008 9:29 PM|
By Scotty Gore
---
(SoapOperaNetwork.com) — Robert S. Woods makes "One Life to Live's" 40th anniversary a family affair.
When "One Life to Live" celebrates its 40th anniversary next month, viewers can expect special appearances by several former cast members, as well as get a glimpse at the real-life family of "OLTL's" Robert S. Woods (Bo Buchanan). Woods' wife Loyita Chapel and 17-year-old son Tanner arrive in the Llanview of yesteryear when Bo and Rex are struck by lightning and transported back in time to 1968.
Woods told Entertainment Weekly that in the flashback sequence he portrays a younger version of Bo's father Asa Buchanan, who was portrayed by Phil Carey until the character was killed off last fall. He adds that "I don't have to mimic Philly or try to be him. Everybody sees me as Asa except the audience and J.P. [John-Paul Lavoisier], so we have asides to one another."
Woods wife Loyita reprises her role as Clint Buchanan's ex-girlfriend Dallas Jones, which she previously played in 1999 and 2005, and also appears in the fantasy sequence as a younger version of Asa's wife (and Bo's step-mother), Renee Divine Buchanan. Chapel also portrayed Blaze (Dot) Buchanan in 1988 when Clint hit his hand, and dreamed he had been transported back to the Old West. Although John-Paul Lavoisier (Rex Balsom) will portray a younger Bo throughout much of the dream sequence, Woods' son Tanner makes his soap debut toward the end of story as a young Bo.
Woods quips that "I'm sentimental about it all. I think he's going to wear my old uniform. My old beret. If I can dig it out. And if the moth holes don't read on camera." Woods is a Vietnam Veteran and former Green Beret, as is the character of Bo Buchanan.
Look for the scenes featuring Woods, his wife, and his son to begin airing on July 21st.
In other casting news…
Walter Hudson will portray the minister presiding over Nash Brennan's funeral beginning June 24th. Kim Sullivan will play Judge Runyon on July 1st. And Tom Lacy will portray Bitterman on July 2nd.
"One Life to Live" airs weekdays on ABC and weeknights on SoapNet. Check local listings.
Tuesday, June 17, 2008 8:45 PM |
By Errol Lewis
---
(SoapOperaNetwork.com) — "The Bold and the Beautiful," "CSI: Crime Scene Investigation," and "Desperate Housewives" are the worlds top television destinations for the second consecutive year.
According to 2007 ratings data released by Eurodata TV Worldwide and the Monte-Carlo Television Festival, which highlights the most popular worldwide television programming, CBS' "CSI" was TV's most watched drama series and was seen by an anverage of 83.9 million total viewers each episode. The series beat out sister series "CSI: Miami," and FOX's "House." Both "CSi's" are produced by Alliance Atlantis and CBS Paramount Television Distribution, while "House" starring Hugh Laurie is produced by Universal Media Studios Television.
In the comedy catergory, ABC's "Desperate Housewives" was seen by about 61.5 million viewers, beating out USA Network's "Monk" and another ABC series, "Ugly Betty." Monk is produced by Universal Media Studios Television, while "Housewives" and "Betty" are productions of ABC Studios, a division of the Walt Disney Company.
CBS Daytime drama series "The Bold and the Beautiful" remains the most popular soap opera in the world with an average daily viewership of 26.2 million total viewers. The Mexican telenovelas "Destilando Amor" and "Marina" were its closest competitors.
"Beautiful," "Housewives," and "CSI" also topped the list in their respective categories in 2006.
Ratings figures were based on information from 51 countries around the world with a potential reach of 1.6 billion total viewers.
---
Someone pops the question…
Monday, June 16, 2008 1:43 AM | By Venus Stone
---
(SoapOperaNetwork.com) — Relationships takes the high and the low roads; and a sister returns for a brief visit….
THIS WEEK ON:THE YOUNG AND THE RESTLESS

Sabrina's meddlesome mother comes to Genoa City to pay her daughter a visit. Victor tries to get Nikki to talk to Victoria about coming to the wedding. The boutique's stock room catches on fire, thanks to Gloria. Gloria realizes that her diamonds were taken by Jeffrey. Victor walks in on Sabrina in her wedding dress. Cane locates new digs for Chloe to stay. Brad tries his hardest to get David to stumble again.
LOVE COMES AND GOES

Karen returns back home to a big suprise; a proposal from Neil. Colleen also returns and has some decisions to make regarding her strained relationship to Adrian. Jeff plants a kiss on Gloria. David's marriage to Nikki begins to slowly unravel. Ashley pays Jack a visit and immediately gets into a nasty verbal assault with Gloria.
Pictured: Kristoff St. John courtesy CBS
You may not reproduce content without written permission from author.

© 2008 Soap Opera Network. All rights reserved.
Revenge takes a costly turn…
Monday, June 16, 2008 1:33 AM | By Venus Stone
---
(SoapOperaNetwork.com) — A woman scorned plots to take another woman down at all costs…
THIS WEEK ON:AS THE WORLDS TURNS

Holden and Carly share another kiss, but things become awkward when they return home to their families. Upon packing Noah's belongings from the cottage, Noah tells Luke he can see other people, which hurts Luke. Noah later decides to apologize to Luke but finds Luke talking to Reg, who is very much interested in Luke. While Bob, Kim and Chris are having lunch together, Susan spots them and verbally attacks Chris regarding his actions toward Alison. When Aaron learns about Chris locking Alison in a hospital room, he corners the young doctor and the two exchange blows.
CRAZY IN LOVE OR JUST PLAIN CRAZY?

Paul gets word that all charges against him have been dropped; Meg, however, is concerned that Sophie will continue to create trouble for the two of them. Barbara asks Paul and Meg if they would be willing to care after her. Meg goes to the hospital to put in her leave of absense in order to stay with Barbara. Sophie runs into Paul and tells him that she is thinking of leaving Oakdale. She later overhears Meg talking about her serious medical error she made at the hosptial. Sophie soon hacks into the hospital computer in order to to find out what errors Meg made. Barbara, Meg and Paul return home to find Sophie snooping around. Paul tells her to leave and she soon does, but without first noticing one of Barbara's medications on the night table. Sophie soon calls Cole asking him for a favor; steal medications from the hospital.
Pictured: Marie Wilson courtesy CBS
You may not reproduce content without written permission from author.

© 2008 Soap Opera Network. All rights reserved.