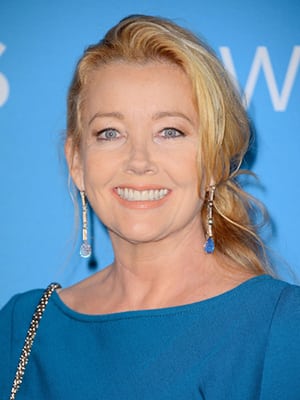 Now that "General Hospital's" Sean Kanan (ex-A.J. Quartermaine) is headed back to "The Bold and the Beautiful" to reprise his role as sleazy con-man Deacon Sharpe, "The Young and the Restless" fans are wondering if the character will be swinging by Genoa City to visit his former lover, Nikki (Melody Thomas Scott). And while that may be an eventuality, "B&B's" headwriter, Bradley P. Bell, admits that instead of loaning out Deacon to "Y&R," he'd rather steal Nikki for his own sudser!
In a recent interview with TV Guide, the scribe was asked if he'd loan Kanan to "Y&R," since Deacon and Nikki have had a couple of alcohol-induced mattress mambos that some viewers wouldn't mind seeing play out again. His answer: He'd rather have Nikki come to Los Angeles, instead! "Certainly, I would loan him. I loved that sick, twisted relationship between Deacon and Nikki. But, better yet, I'd love to have Nikki come over to 'B&B!'" he raves. "That's something we've been contemplating, actually. [Senior Vice President] Angelica McDaniel at CBS Daytime has been doing some incredible things with synergy, and Melody Thomas Scott is amazing. And it doesn't hurt that Mel's husband, Ed Scott, is now producing our show, so maybe I can get him to pull some strings. [Laughs] In fact, I would be very confident entering into that negotiation. I want to make it happen!"
But what about the fans? Would you guys like to see Nikki head to Los Angeles and stir up trouble on "B&B?" Or would you rather Deacon come back to Genoa City? Or, would you prefer the powers that be not reunite Deacon and Nikki at all? Let us know in the comment section below!