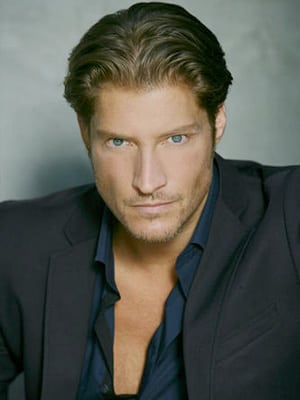 "General Hospital's" A.J. Quartermaine has officially bought the farm, and we'll soon be seeing his portrayer, Sean Kanan, back on "The Bold and the Beautiful." The actor reprises his role as the love-to-hate-him Deacon Sharpe on Friday, June 13 — and the sudser's headwriter, Bradley P. Bell, says it's going to be one hellraising return!
"Deacon is one of our greatest characters — a guy who is all about money, power and status, and this time will be no different," the scribe reveals in a recent interview with TV Guide. "Deacon is also the father of our central character, Hope Logan [Kim Matula], which makes him especially valuable right now. We're going to find out that he's been going from town to town trying to get something going for himself. He eventually finds his way back to Los Angeles, ostensibly because he misses his daughter. But, as we all know, he'd sell her to the highest bidder if it served his purposes."
And that's not all viewers can look forward to seeing from the sleazy con-man. It seems he'll be making waves with Quinn (Rena Sofer) as well! "You're going to see some great stuff with Deacon and Quinn," Bell teases. "There's always room for more trouble! And it becomes especially potent when trouble meets trouble!"
For more from Bell regarding Kanan's return, check out his full TV Guide interview here.