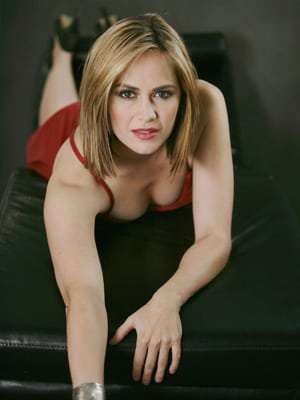 "General Hospital's" Port Charles is about to get a little chilly, as the ghost of Emily Quartermaine is on her way back again!
A rep for "GH" confirms that Natalia Livingston will be reprising the role of Alan (Stuart Damon) and Monica's (Leslie Charlson) adopted daughter, albeit in the specter form. Further details including the length of her return and airdates have yet to be released.
Livingston last appeared on the show in the same ghostly capacity back in 2013 to help Tracy (Jane Elliot) and Monica set aside their differences.