"The Bold and the Beautiful" has shot on location in a variety of places around the globe, but for the first time ever, the sudser has chosen the Middle East as its next destination!
A select few members of the crew and cast — which includes Thorsten Kaye (Ridge), Don Diamont (Bill) and Katherine Kelly Lang (Brooke) — will be heading to Abu Dhabi and Dubai from Monday, March 17 through Wednesday, March 19 for a storyline arc that TV Guide reports is expected to hit the air in late May or early June.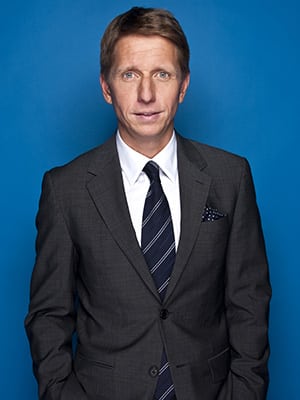 "This is a great opportunity for us," says executive producer Bradley P. Bell. "B&B' is really popular on the Dubai One network, and that's opened up a lot of doors. We don't quite know what to expect, but that's always the most fun part of this job — going off and trying things we've never done before. It's very exciting."
As for the inspiration behind the trip, viewers can thank Lang, who was invited to participate in an Abu Dhabi triathlon. "Kelly asked me for the time off to take part in the event, and I said, 'Well, how about we all come with you?" Bell says. "So we're going to [pack] up the station wagon and all pile in!"
The storyline fans can expect involves Ridge chasing after Brooke and Bill when they head to the United Arab Emirates — which won't end well for the adversaries! "We're going to take advantage of the great Ridge-Bill rivalry," the scribe says. "Ridge still feels like he's Brooke's protector, and he certainly doesn't want Bill to become stepfather to his son, R.J. So he's a man on a mission!"
For more on the story, check out TV Guide.