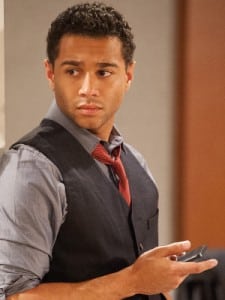 Former "One Life to Live" actor turned "Dancing with the Stars" superstar Corbin Bleu (ex-Jeffrey King) appears in not one, but two places on TV tonight!
First, Bleu gives an in-depth interview on "Oprah: Where Are They Now?" discussing his High School Musical days and the current love of his life. The episode also features controversial Grammy winner Sinéad O' Connor, comedian Margaret Cho, and former "The Incredible Hulk" star Lou Ferrigno. This airs at 9:00 PM on Oprah's OWN network.
Corbin can also be seen tonight in the television premiere of movie "The Monkey's Paw" on the CHILLER network. "The Monkey's Paw" is about a man who discovers a mysterious monkey's paw that grants him three wishes. Of course, these wishes don't go as planned. Also starring are C.J. Thomason (ex-Lucas Jones, "General Hospital") and Stephen Lang ("Avatar"). The movie also airs at 9:00 PM ET on the CHILLER network.
PREVIEW: "Oprah: Where Are They Now?"

PREVIEW: "The Monkey's Paw"