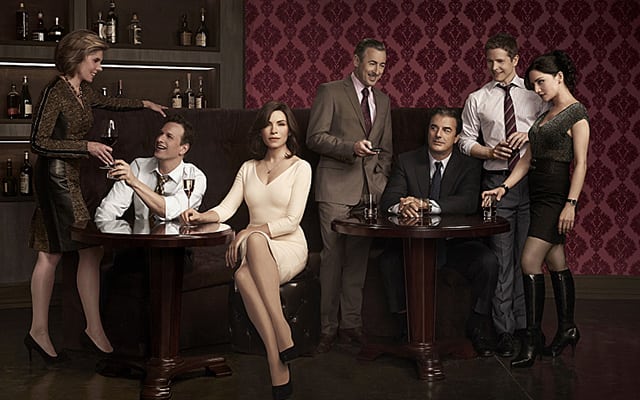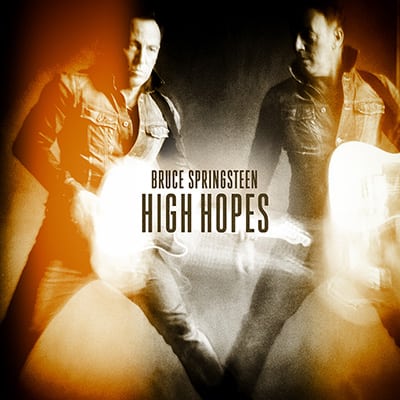 On Tuesday, January 14, legendary rocker Bruce Springsteen will release his 18th full length studio album, "High Hopes," but for the first time you can listen to it in its entirety before it hits retail stores or even iTunes!
In collaboration with Springsteen, CBS will stream his full album on CBS.com immediately following the Sunday, January 5 broadcast of CBS' hit legal drama, "The Good Wife." According to the network, a special preview for the following week's episode of "Wife" will feature music from Springsteen's forthcoming album that will prompt viewers to visit CBS.com/Springsteen for a first listen. Additionally, three songs from the album – the title track "High Hopes," "Hunter of Invisible Game" and "The Ghost of Tom Joad" – will be featured in the Sunday, January 12 episode of the series, entitled, "We, the Juries," which finds Alicia (Julianna Margulies) and Will (Josh Charles) each representing one-half of a couple accused of smuggling drugs. The collaboration with Springsteen marks the first time that the network's website will host an album's debut.
"We love using music in 'The Good Wife,' and we always have the music inform the action and the cutting," said "Good Wife" executive producers Robert King and Michelle King, "So when the Bruce Springsteen songs became available, we couldn't believe our luck.  We wished we could use the whole album."
Recorded in multiple locations, including New Jersey, Los Angeles, Atlanta, Australia and New York City, "High Hopes" features Springsteen with members of the E Street Band and guitarist Tom Morello, among others.
"This is music I always felt needed to be released," said Springsteen of "High Hopes." He adds, "From the gangsters of 'Harry's Place,' the ill-prepared roomies on 'Frankie Fell In Love' (shades of Steve and I bumming together in our Asbury Park apartment), the travelers in the wasteland of 'Hunter Of Invisible Game,' to the soldier and his visiting friend in 'The Wall,' I felt they all deserved a home and a hearing."
"The Good Wife" airs Sundays at 9:00 PM ET/PT on CBS.