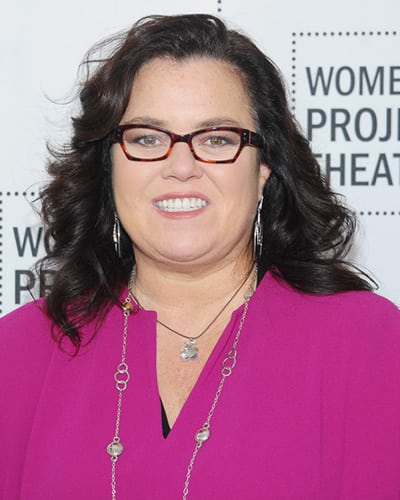 It's been a whopping seven years since larger-than-life personality Rosie O'Donnell has been a part of "The View," but executive producers Barbara Walters and Bill Geddie announced today that the actress/comedian is returning to the popular talk show!
Friday, February 7 marks O'Donnell's appearance alongside current co-hosts Walters, Whoopi Goldberg, Sherri Shepherd and Jenny McCarthy. As fans may recall, the current "The Fosters" actress previously held the position as moderator for "The View" from 2005-2007 but left under less-than-friendly circumstances (both a contract dispute with ABC and her inability to get along with former co-host Elisabeth Hasselbeck played out onscreen).
Despite the tumultuous history, Walters is proud to have O'Donnell back to the show.
"I have great affection for Rosie, and we have remained in contract through the years," she said via an ABC press release. "I am happy to welcome her back to the program. She is always a lively and engaging guest and a part of the show's successful history."