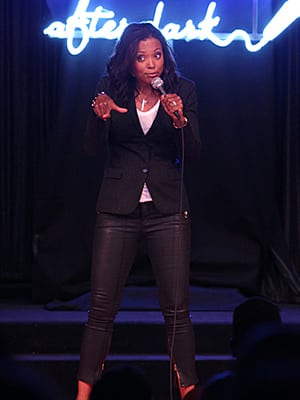 ABC's "Modern Family" is about to get a bump up in coolness: "The Talk" panelist and host of the CW's "Whose Line Is It Anyway?" Aisha Tyler is set to guest star on the popular sitcom later this season!
A rep for the show confirms that the California native will be appearing in the 16th episode of the comedy's fifth and current season as Wendy, a former law school classmate of Mitchell's (Jesse Tyler Ferguson) who unexpectedly becomes his boss.
Tyler and Ferguson will be taping their scenes this week for the episode, which is titled "Spring-a-Ding-Fling."
Meanwhile, fans who just can't get enough of Tyler can tune in to CBS's "The Price Is Right" on Wednesday, January 15, as she'll be appearing as that day's celebrity guest model.