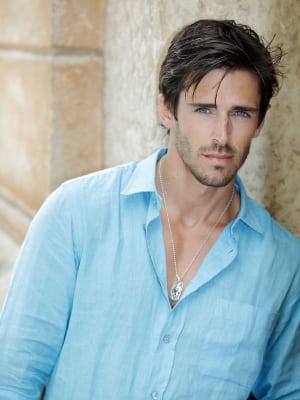 Halloween 2014 is looking super spooky already: Soap stars Brandon Beemer (ex-Owen Knight, "The Bold and the Beautiful") and Felisha Terrell (ex-Arianna Hernandez, "Days of our Lives") have joined the cast of "Fear Clinic," a horror film based on the successful FearNet.com web series "The Fear Chamber."
The film version follows Robert Englund (Freddy Kruger in the "Nightmare Before Elm Street" franchise) as Dr. Andover, a physician who treats patients afflicted with crippling phobias via hallucinations he creates using his homemade exposure therapy invention, The Fear Chamber. A tragic event sends five people to the good doctor who, while trying to help them overcome their trauma, discovers something very sinister may be at work.
Terrell will play Osborn, a therapist directly under Dr. Andover, and Beemer will play Dylan, a famous moto-cross rider plagued with protecting his girlfriend from the darkness invading their lives.
Also attached to the project are Fiona Dourif, Thomas Dekker, Kevin Gage, Cleopatra Coleman, Angelina Armani and Slipknot/Stone Sour frontman Corey Taylor, who will be playing the role of Bauer, an employee at the clinic who struggles to keep all hell from breaking loose when things start spiraling out of control.
"Fear Clinic" is currently filming with an expected Halloween 2014 release.