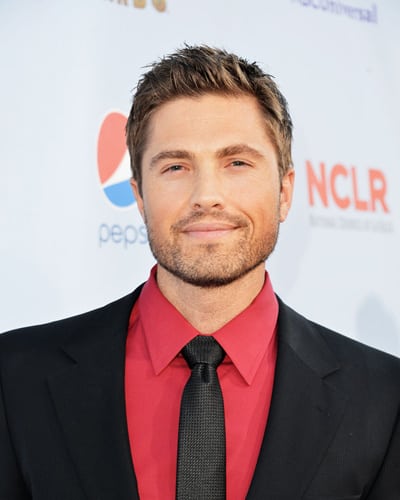 "Days of our Lives'" alum Eric Winter (ex-Rex DiMera) may spend a lot of his time filming Lifetime's "Witches of East End," but when he and his wife, Rosalyn Sanchez ("Devious Maids"), heard about a new venture their friend, George Valencia, was starting with Judy Reyes ("Devious Maids"), they had to sign up. The project? An animated children's show called "La Golda," which features an 8-year-old orphan with two passions: soccer and building a better world for kids.
"[It's a] great project to support," Winter tweeted to fans about the show, which will feature Sanchez' voice for one of the characters. "If you have kids, you will not want to miss out on La Golda's mission to change the world!"
To find out more about the project, visit the official "La Golda" Kickstarter campaign page.