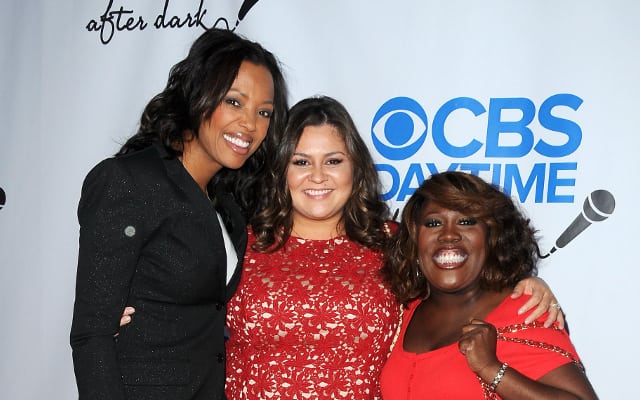 It's not hard to laugh, but across the board, daytime stars agree that it's not easy to be funny! That being said, some of the industry's most popular talent — "The Price Is Right's" Drew Carey, "Let's Make a Deal's" Wayne Brady, and "The Talk's" Aisha Tyler and Sheryl Underwood — certainly make it look easy to be hilarious day in and day out. Noticing the top-notch humor present in their daytime lineup, CBS decided to gather those said stars together at Hollywood's legendary venue, The Comedy Store, to perform an evening of standup comedy benefitting a cancer charity. The result: CBS Daytime After Dark, Stand Up to Cancer — a fun event definitely worth smiling about!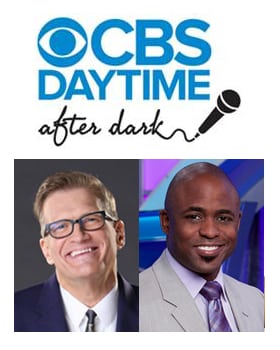 "All four of them are traveling comedians, that's what they do, so it really was a great opportunity to say, 'Let's take away the restrictions of daytime television, let's get them in a club and let them just go crazy and have fun,'" says Angelica McDaniel, Senior Vice President of CBS Daytime, of the four stars, adding that choosing which charity to support with the event was a no brainer. "At the end of the day, this is all for such a great cause, Stand Up to Cancer. Across daytime, we always do breast cancer awareness in October. We have a lot of women who are watching our shows, obviously, so that's something that's really important. And every one of the shows supports it. So it was really easy to say, 'We support cancer already at CBS Daytime, it's the month of October, let's do something that supports that cause.'"
Underwood, who was arguably one of the night's best performers, was also thrilled to support such a great charity. But funny enough, she was a complete ball of nerves before taking to the stage! "I'm petrified right now," she told Soap Opera Network. "Everybody is here: All of the VPs, the head of the network, the daytime stars of CBS, the nighttime stars of CBS, some great standup comedians — Carrot Top is here, my crush Drew Carey is here, so I'm like, 'Oh my god, what do I do?!'" she says with a laugh. "You want to be funny, and you want people to go, 'Oh my God, that's why they hired her!' So I'm just really a bundle of nerves."
Admittedly, being in the presence of some very attractive daytime stars wasn't exactly helping bring her heart race come down. "Oh my God," she exclaimed. "Aren't they so cute?!"
And with that, she and the rest of the gang were off to make CBS Daytime, Stand Up to Cancer and the fans proud!