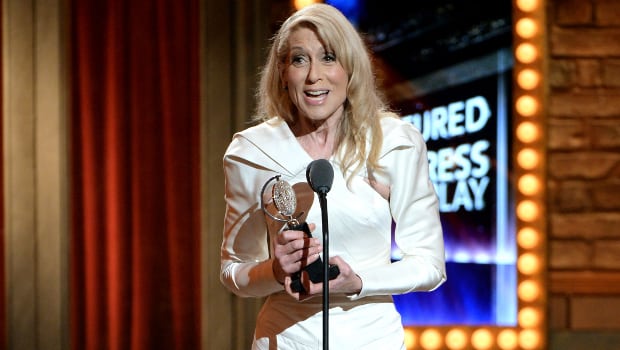 "I don't expect to get it. They usually don't give it to you two years in a row. So for me the real thing is to have been nominated and to have been acknowledged in this way, which is really an acknowledgment of this extraordinary play by Richard Greenberg. This brilliant direction by Lynne Medow and this cast, which is my heart… I'm so appreciative, I really am," said Judith Light (ex-Karen Wolek, "One Life to Live") on the red carpet of the 2013 Tony Awards just moments before taking home her second Tony on Sunday, June 9. The actress won for Best Performance by an Actress in a Featured Role in a Play for her work as Faye in "The Assembled Parties." The play also stars Jake Silbermann (ex-Noah Mayer, "As The World Turns") playing the dual role of Scotty/Tim.
Light won her first Tony in 2012 for her portrayal of Silda in the play "Other Desert Cities."


"The Assembled Parties" completes its Broadway run on Sunday, July 7. For tickets and more information, click here.