EMMYS: Outstanding Drama Series Days of our Lives; Soaps First Win in Category Since 1978!
Corday Productions, Inc.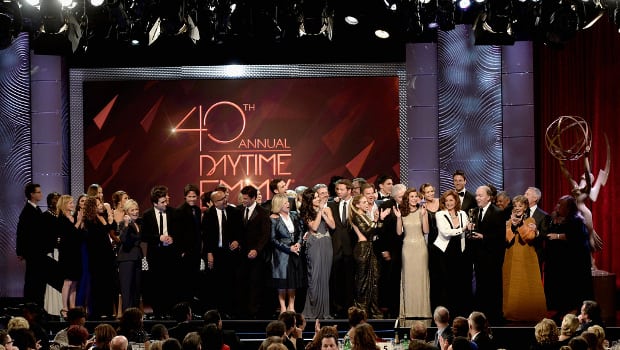 On Sunday, June 16, during "The 40th Annual Daytime Entertainment Emmy Awards," NBC's "Days of our Lives" won its first Outstanding Drama Series Emmy Award in 35 years. The last time the show won in this category was in 1978! In addition to the drama series Emmy, "DAYS" also won for Outstanding Younger Actor in a Drama Series (Chandler Massey as "Will Horton"), Outstanding Live & Direct to Tape Sound Mixing for a Drama Series (Zoli Osaze, Re-recording Mixer; Roger Cortes, Production Mixer; Jacqueline Frazier, Hector Sarabia, Harry Young, Boom Operators) and Outstanding Stunt Coordination for a Drama Series (Terry James, Stunt Coordinator).