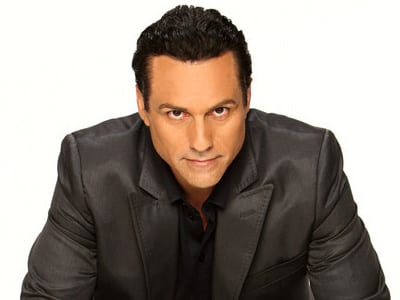 The former Hollywood Hills home of Maurice Benard (Sonny Corinthos, "General Hospital"), which was once a pad possibly filled with soap scripts and dramatic scene rehearsals, is now being "pumped up" a little bit with a new resident: Foster the People frontman Mark Foster.
According to Realestalker, the "Pumped Up Kicks" singer bought Benard's ranch-style three bedroom home several weeks ago for a cool 2.1 million — well over the modest $420,000 (plus an additional $274,000 a year later for an adjacent parcel) the soap actor and his wife, Paula, paid in 1997. But that large payoff didn't come easy for the pair, who reportedly have had the 1.25-acre property on and off the market (with a high price of 3.5 million) since 2008.
So, just for "kicks," what exactly did Foster get for his millions? Apparently, 4,637 square feet of interior space, a fully equipped screening room, a gym, a maids room, and famous neighbors like Adam Carrola ("The Man Show") and Olivia Munn ("The Newsroom"). But don't just take our word for it. Check out Benard's former pad for yourself!