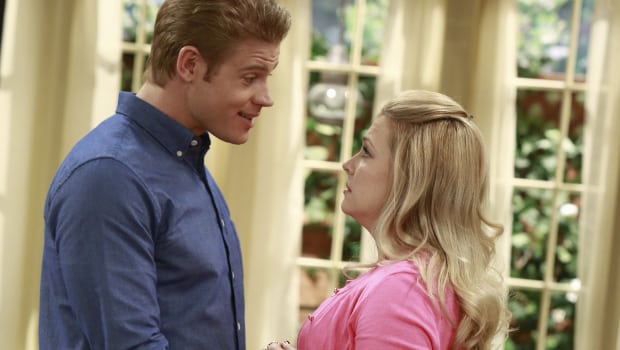 Heartthrob Trevor Donovan (ex-Jeremy Horton, "Days of our Lives") is a man of many talents: He skis, snowboards, sings, plays the guitar and has a bachelor's degree in graphic arts. But of his many abilities, acting takes the cake — and it's something he's been on a roll doing since he left "DAYS" six years ago. The California native has starred in projects like "90210," "Savages," and "The Client List," and now he'll add ABC Family's "Melissa & Joey" to his resume.
A rep for the sitcom confirms that Donovan will appear in three episodes as Austin, a childhood friend of Mel (Melissa Joan Hart), who moves back to Toledo and quickly convinces her to take their old friendship to the next level. Joe (Joey Lawrence), however, starts to think that the two could possibly be related!
Watch for the comedic situation to play out on ABC Family starting Wednesday, June 19, followed by two more episodes on Wednesday, June 26 and Wednesday, July 3, all at 8PM ET/PT.