Before "One Life to Live" returned on Monday, April 29 via Hulu, Hulu Plus and iTunes, we last saw Cutter Wentworth on a phone call while in prison on the ABC incarnation back in January 2012. So how did he get out and get some Shelter at Blair Cramer's (Kassie DePaiva) new nightclub? "You mean in a TV show people can't come back from things worse than jail?" jokingly said Cutter's portrayer, Josh Kelly, during a recent interview with Soap Opera Network. "A lot of people get out of prison, and on a TV show it can happen even easier. People come back from the dead!" the actor noted.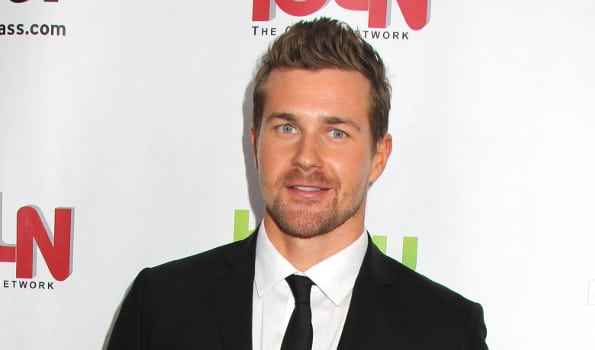 A relative unknown before joining the cast of "OLTL" in 2010, Kelly has appeared in several television series including "Ugly Betty," "Moonlight," "CSI: Miami," "True Blood" and "FlashForward." He's also had roles in such films as "Transformers: Dark of the Moon," "Wolf" and an upcoming film from Prospect Park Productions, which Kelly says was one of the reasons he signed on to do the web version of "OLTL" the first time around. "Prospect Park is producing a movie called 'Growl." He added, "I requested to meet with them about this movie and they did. They really like it, they've been producing it and [so] hopefully we're going to shoot it in the summer."
Back in Llanview, Kelly reveals some interesting character points about Cutter as it relates to Shelter. "He's a promoter and he helps run the whole ball. It changed from Carpricorn, obviously, so I think Cutter is helping Blair transition and feel comfortable. She knew how to run Capricorn, but the club is a little bit new to her." On possible relationships, the actor says of a recent tease of his character and Melissa Archer's Natalie Buchanan Banks, "I don't know. I know it could go down that way. There are stranger things that have happened. I like working with Melissa."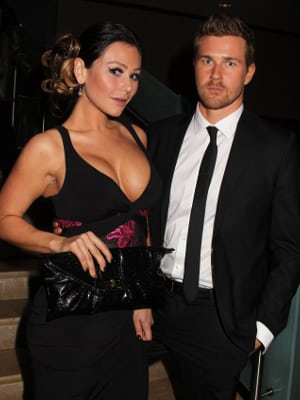 In September 2011, Kelly signed on for the MTV pilot "Dumb Girls," which didn't end up moving forward. "They re-did the pilot and they recast everyone. It didn't get picked up, but I probably wouldn't be doing this, so I'm happy." Ironically, nearly two years later, Kelly now finds himself working with an MTV veteran on "OLTL." Leading up to the debut of the soap it was announced that reality star Jenni 'JWOWW' Farley (MTV's "Snooki & JWOWW" and "Jersey Shore") had joined the cast in the recurring role of Nikki. Many fans might recall that there has already been a "Niki" over the years, but she's just one of the numerous personalities of Victoria Lord's, who has DID (Dissociative Identity Disorder). So what does Kelly think of "Nikki" vs "Niki"?
"Just because Erika Slezak [Viki/Niki's portrayer] has multiple personalities in her doesn't mean we can't ever use any of those names. I think it'll lend itself to something. There could be a comedy there or like a classic Shakespearean play. Initially, I think Andrew Trischitta [Jack Manning] was like, 'You know you're gonna to be hooking up with Nikki?' and I was like, 'Really? I'm going to be hooking up with her? Alright, well that'll be interesting.' I didn't know that Erika's character was going to go through DID again…so I think that could lend itself to something. Someone can say, 'Well Cutter, you slept with Nikki' and I go, 'What? Does Clint know?'"
Working with Farley, Kelly says, "I was open to it. Some people were like 'Oh boy, how is this going to work out?' [But] I found that a lot of fascinating people are pretty multi-talented. She is a very fascinating girl. She's really, really funny…very smart, and she did a great job. She was willing to listen to everybody, to take advice because she knew that everyone knew more than her about this. It was really cool."
On Farley's first day on set, MTV cameras were rolling and caught the two working on soap slaps, which the reality star was practicing when she accidentally hit Kelly in the neck. "I'm not tough, but I'm not a wimp. It didn't hurt," the actor admits. As for her recurring role, Kelly shares, "I think we might see more of her. The way they set it up, she and I have a past. It was really fun, it was cool."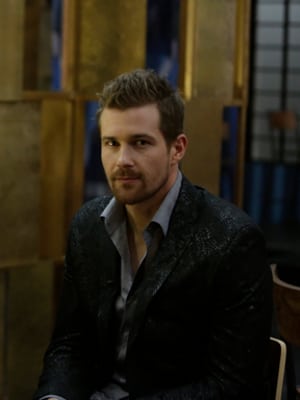 With "OLTL" now available exclusively online with new episodes, the actor doesn't see the transition from broadcast television as such a bad thing. "It's going to happen. Eventually all TV is going to go online. I mean it's like being skeptical of television coming from radio. It's just the natural way. It's more accessible. I know some people are afraid they they're not going to figure it out. It's just as easy as turning on a TV set! You turn on your computer and you go to the website."
Anyone in the soap opera industry can tell you how much work goes into producing a daily serial, and Kelly enjoys the challenges it brings as well. "I like being on a show like this because every week you learn something new and it's exciting to come to work. You're like, 'I wonder what am I gonna do?' With a movie, you spend two-three months, you know everything that's gonna happen inside and out and then it's fun, and you work really hard on individual performance and lighting, but this is really fun because things change really quick." On the scheduling arrangement Prospect Park has set up for cast and crew of both "OLTL" and "All My Children," the actor says, "I really like working hard and then playing hard. This schedule lends itself to my abilities very well. I'll be able to work for five weeks and then I'm off for five weeks. I can do another show if I want or I can just take a break. It's nice."
On soaps, characters tend to interact with one another in various locals depending on story, but for now, you'll find Cutter "mostly [at] Shelter," according to his portrayer. "A lot of people come through Shelter," he added. As for the explanation as to how the character got out of prison, "It has not been explained yet. He got out at some point."