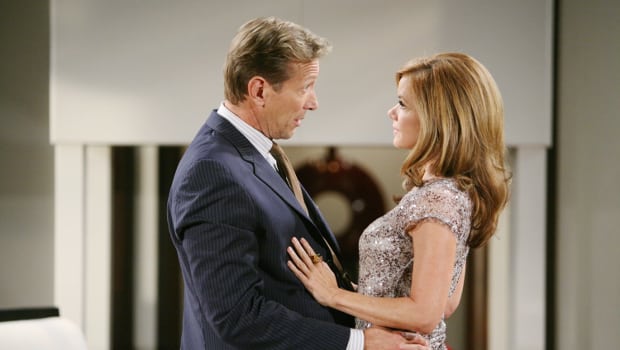 For ages, a large chunk of "All My Children" fans wanted Bobbie Eakes' Krystal Carey and Walt Willey's Jackson Montgomery to pair up romantically, and while that's probably not going to happen (at least any time soon), the actors are giving us the next best thing: They'll be co-hosting a beauty pageant together!
From Thursday, June 27 – Saturday, June 29, Eakes returns for the second time to host the 2013 Miss VA Pageant at the Roanoke Civic Center in Roanoke, Virginia. And she'll be bringing Willey with her! But don't fret if you're nowhere near the East coast state to see the soap opera alums in action: The pageant will be providing a live HD webcast (for a nominal fee), of all three nights of the intense competition.
For more information, visit the pageant's official website.