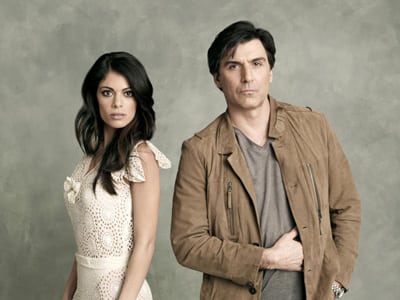 The OnLine Network Previews week four of "All My Children," which premieres with new episodes weekdays on Hulu, Hulu Plus and iTunes, and on FX Canada for Canadian viewers.
Monday, May 20: JR holds Cara's fate in his hands. Celia and Pete embark on an adventure.
Tuesday, May 21: Brooke delivers unwanted news. AJ gets a present that could change his life.
Wednesday, May 22: David tries to find his way back into medicine. Zach unlocks a secret password.
Thursday, May 23: Opal gets a surprise visitor. Celia's visions grow more intense. Miranda finds comfort in a new friend.
Friday, May 24: On "MORE All My Children," the weekly behind-the-scenes show, fans get the chance to interact with their favorite stars as they discuss the week's hot topics with a closer look at the big events from the past four days.