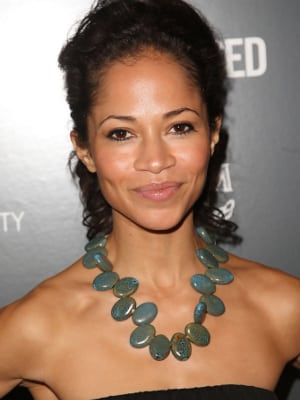 Production on the new ABC Family drama series, "The Fosters" starts today, meaning Sherri Saum (ex-Keri Reynolds, "One Life to Live;" ex-Vanessa Hart, "Sunset Beach") is back to work! But just what will the actress be doing under executive producer Jennifer Lopez' command?
Turns out, the actress is playing opposite Teri Polo, and both women play gay mothers raising a mix of multi-ethnic foster and biological children. Since the show takes a hard look at gay marriage and parenting within a groundbreaking premise that addresses the foster care system, mixed racial families and teen issues, it's sure to be a topic of discussion as the Supreme Court rules on the legalities of the Defense of Marriage Act and California's Proposition 8 ban on gay marriage next month.
The series is also produced by Bradley Bredeweg and Peter Paige ("Queer As Folk"), who also serve as the show's writers and creators. In addition to Saum and Polo, "The Fosters" stars Jake T. Austin ("The Wizards of Waverly Place"), Hayden Byerly ("Parenthood"), David Lambert ("Aaron Stone"), Maia Mitchell ("Castaway," "Trapped"), Danny Nucci ("The Booth at the End") and Cierra Ramirez ("The Suite Life of Zack and Cody," "The Secret Life of the American Teenager").
Look for the first episode to premiere on ABC Family on Monday, June 3 at 9:00 p.m. ET/PT.