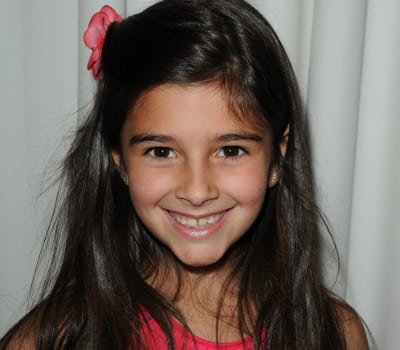 Child actress Lauren Boles has won over the hearts of soap fans as Bo and Hope's "Days of our Lives" daughter, Ciara, and apparently, she also won over 'Glee' fans as the young version of Rachel Berry (Lea Michele), because the show has asked her back for a second time!
Fox's popular musical dramady, which Entertainment Weekly just announced has been renewed for two more seasons, will be featuring Bolen as the younger version of Rachel on Thursday, April 25. The episode will also feature returning "Sex and the City" star, Sarah Jessica Parker, as Isabella, who enlists the show's teens to help out at a Vogue.com charity event. According to WetPaint.com, some of the show's young stars do a rendition of "At The Ballet" from "A Chorus Line," during which Boles will appear via childhood flashbacks peppered throughout the song.
Boles last appearance as Rachel was in a flashback scene in a 2010 episode titled "The Substitute," which also introduced Gwyneth Paltrow as Holly Holiday.