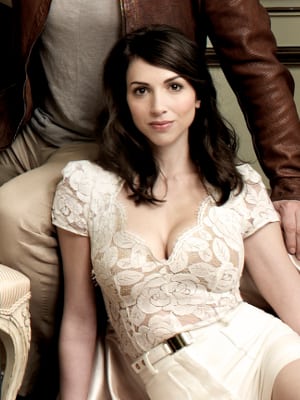 If you're over the moon about the fact that Eden Riegel has reprised her role as "All My Children's" Bianca Montgomery on TOLN's version of the iconic soap, someone has you beat: The actress herself! "I'm so excited to be back playing Bianca again; it's so surreal," she exclaims. "I feel like I'm living in a dream."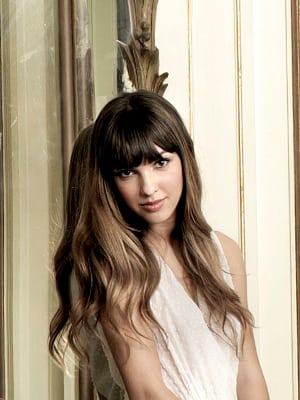 And rightfully so: It's been three years since she's stepped into the shoes of Erica Kane's daughter. And a lot has changed since then, including the fact that Bianca's daughter, Miranda (played by Denyse Tontz), is now a teenager! "It's come full circle, because I was the teenaged daughter when I first started on the show, and I was the one giving my mother grief," the Virginia native recalls. "And now I'm getting to see what Bianca is like as a mother of a grown child, and maybe getting some of the grief back [that] she gave to Erica."
Cough, cough, um, if Bianca's lucky, Miranda will give her the grief that Binks gave Erica. If she's not so lucky, Miranda will give her the type of grief that Erica used to give to Mona! "Obviously, there's a mirror between Mona and Erica and Miranda and Bianca, so it's very interesting to see the generations go on," Riegel notes. "It's just like life, really… and it's very moving to me to see the stories continue to be told with all of that history behind it."
Speaking of other Kane women, Riegel says that Bianca's former portrayer, Christina Bennett Lind, tweeted her when she heard the news that the role had been filled. "When she found out the news that I was going to be reprising the role… she was so supportive and delightful," the actress says, adding that she believes Bennett played a fabulous Binks. "She did a great job as Bianca. It was a different Bianca than mine; she made it her own, and I was so proud watching it."
But at the same time, Riegel is excited to be the one to take Erica's daughter through the next stages of her life. "There's a lot of meaty stuff to deal with right off the bat," she teases of Bianca's TOLN debut. "Ultimately, it was just such a great opportunity for me to return to this place where I first started, and I just had to see Bianca through this chapter."
At the same time, Reigel is going through a new chapter of her own. She and her husband, Andrew Miller — a high school classmate of Cameron Mathison (Ryan Lavery) — welcomed their first child, Jack Oscar, in May 2011. And in addition to being a mom, the actress, who resides in Los Angeles, is also juggling outside projects with her "AMC" role. "I had another obligation in LA when [the "AMC" role] came up, so I was only able to commit for a short period of time," she explains.
One of those obligations is starring in the play "American Misfit," which is running at the Boston Court Performing Arts Center in Los Angeles from April 4 through May 12. "["AMC"] was able to work with [my schedule], which was amazing," she says. "And I'm not sure how long [my run as Bianca will be], or if I'll return."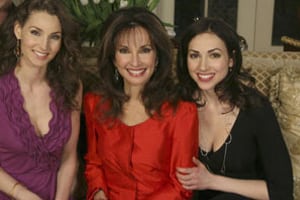 Either way, she's extremely happy to be back on the soap that launched her career. "I feel like, in a way, that I've stepped back in time," she shares. "But in another way, since it's this new frontier and so forward-thinking… and everything is made new again, it's very, very exciting. But to still have the same faces and the same people that all of our viewers grew up with or followed like their own family, and to see it have that continuity, is so reassuring and so comforting. I think the viewers will really enjoy getting to check in with the friends and family that they miss."
For more information on Riegel's upcoming play, visit The Boston Court Performing Arts Center's official website.