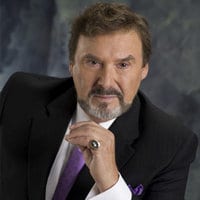 (SoapOperaNetwork.com) — "Days of Our Lives" DVR Alerts for the Week of April 23, 2012.
DAYS OF OUR LIVES: DVR ALERTS
Monday: Nicole tells EJ she will take him back under one condition. Austin demands the truth from Carrie. Lexie and Abe recieve bad news. Kate races to Stefano's side much to Ian's chagrin.
Tuesday: Stefano blames himself for Lexie's condition. John, Marlena, Bo and Hope try to decipher the clue on the coin. Sami propositions Lucas. The stress takes a toll on Nicole.
Wednesday: Stefano finds himself the target of multiple threats. Rafe is able to soothe Nicole. Gabi is not happy to learn about Melanie and Chad's plans. Celeste warns Cameron that Abigail is trouble.
Thursday: EJ is affected by Stefano's declaration. Rafe decides it's time to tell Carrie the truth. Nicole tells a reeling Carrie that she and her unborn child need Rafe. Brady tries to lift Madison's spirits.
Friday: Romance builds in the air as Lucas treats Sami to a family picnic. Billie and EJ continue their game of cat and mouse. Stefano declares war and John, Marlena, Bo and Hope's lives meet with instant interruption.