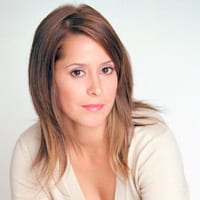 (SoapOperaNetwork.com) — "General Hospital" Episode Recap – Wednesday, January 4, 2012.
IT HAPPENED TODAY…
Patrick busts Robin on her trying to leave town without telling him. She dissembles about an HIV conference in Africa, but Patrick cannot guess the grave reality.
Michael grieves the loss of Abby, and not even Sonny can comfort him. Michael meets with Johnny, dangerous plans in motion.
Unaware of a new Franco threat, Jason and Sam decide to check in on Michael. Jason has a flashback to the motorcycle accident, and his world comes crashing in on him with Jake's death and now Michael's injury.
Sonny and Kate make romantic date plans. Olivia and Kate have a heart to heart about the Corinthos family and dating life.
Maggie hopes Steve and her can return to old antics and behaviors. But Johnny has other plans. Olivia sees Maggie pressed against Steve's chest.
On the Next General Hospital…
Jason sets Spinelli up for an important task.
Alexis confronts Sonny.
Michael asks Johnny for a job.